Whipped Balsamic Vinaigrette
This is a clean, healthy recipe for whipped balsamic vinaigrette that is sugar-free, additive free and delicious to even the pickiest eaters.
The quality ingredients in this dressing can be enjoyed by most who have food intolerances, including those following a gluten-free, lectin-free, paleo and keto lifestyle.
WHY MAKE YOUR OWN SALAD DRESSINGS
Making your own salad dressings is a huge cost savings. More importantly, it is the best way to control the ingredients you are consuming.
Check the labels store bought balsamic vinaigrettes, and you'll see you are getting a variety of oils, sugars, color additives, and preservatives to keep it shelf stable.
HOW LONG DOES HOMEMADE SALAD DRESSING LAST
When you make your own salad dressings, you can expect them to stay fresh in your fridge for 1-2 weeks. Storing in an airtight, glass container is best. I like using the Pyrex 1 cup storage bowls and 16 oz (2 cups) Wide Mouth Ball Jars with a plastic lid for easier access.
HOW ELSE CAN I USE BALSAMIC VINAIGRETTE
You can use this whipped balsamic vinaigrette far beyond as a salad and lettuce greens. Enjoy on mixed greens with roasted vegetables like My Go-To Fall Meal Prep Salad.
Think about adding it to the meals you already enjoy in the following ways:
Drizzle over grilled vegetables like zucchini, eggplant and bell peppers
Serve as a sauce with chicken
Marinate warm, cooked beets before adding to a salad
Use as a dip with carrots for an afternoon snack
Enjoy over steamed broccoli and blanched asparagus
Dollop on baked salmon
Toss with roasted vegetables
Massage into a medley of Tuscan and Dino kale for a new take on salad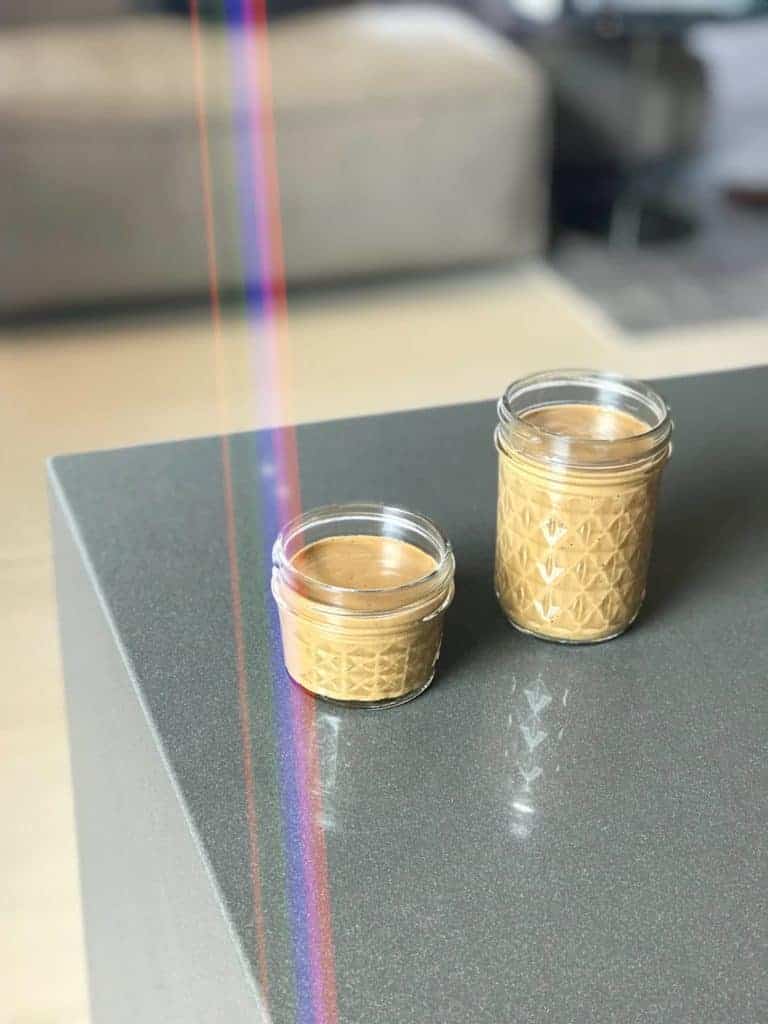 Print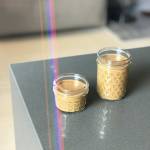 Whipped Balsamic Vinaigrette
Author:

whitney.aronoff@gmail.com
Prep Time:

5

Cook Time:

5

Total Time:

10

Yield:

1 1/2 cup

s

1

x
Category:

Dressing

Method:

Blender
---
Description
This is a clean & healthy recipe for Whipped Balsamic Vinaigrette that is sugar-free & delicious on any salad greens.
---
Scale
Ingredients
½ cup

balsamic vinegar

1

-cup extra-virgin olive oil

1

garlic clove

1 tsp

dijon mustard

1 tsp

thyme

½ tsp

sea salt

½ tsp

black pepper
---
Instructions
Combine vinegar, garlic, mustard, thyme, sea salt and black pepper in the blender. Blend on high until mustard is emulsified, about 30 seconds.
Adjust blender to a medium setting and slowly drizzle in olive oil. Blend till ingredients are combined.
Store dressing in an airtight glass container for two weeks in your refrigerator. Enjoy.
---
Notes
If you prefer you salad dressings a bit sweeter, add 1-2 teaspoons of raw honey, maple syrup or a pinch of high quality stevia (check the ingredients) to the balsamic when blending.
Keywords: balsamic, vinegar, dressing, salad, vinaigrette
CHEF TIP
When you remove processed sugars from your diet, you can start to taste the naturally occurring sweetness in your whole foods. Balsamic vinegar has a natural sweetness to it that you can pick up when you remove excess sugar from your lifestyle.
Remember to read the ingredients of your dijon mustard and any condiments you purchase. Make sure to look for a short list of ingredients, and avoid mustards that use sugar and preservatives.
ABOUT THE AUTHOR
Whitney Aronoff is a Holistic Chef based in Laguna Beach, California. She graduated from Southern Methodist University with a degree in Communications, and went on to culinary school at The Natural Gourmet Institute in New York. She works as a personal chef and teaches cooking classes, with a focus on healthy, whole foods cooking. You can follow her food and travel adventures on Instagram at @WhitneyAronoff or on her website www.WhitneyAronoff.com.