PODCAST
Chef Whitney Aronoff is founder of Starseed Kitchen, a food and wellness online community, as well as the organic food brand High Vibration Foods. As a Health Supportive Personal Chef, she knows it takes more than just a whole foods diet to live a healthy and balanced life.
Join Chef Whitney for conversation where we learn about food, wellness and spiritual concepts for high vibration living. Chef Whitney will be sharing her in depth holistic culinary knowledge and learn with you from experts providing insight into nourishing all the layers of you: the physical, emotional, spiritual and etheric bodies, so you can thrive in 5D.
Download the Starseed Kitchen Podcast on Apple Podcasts, Spotify, Google Podcasts and watch the interviews on YouTube.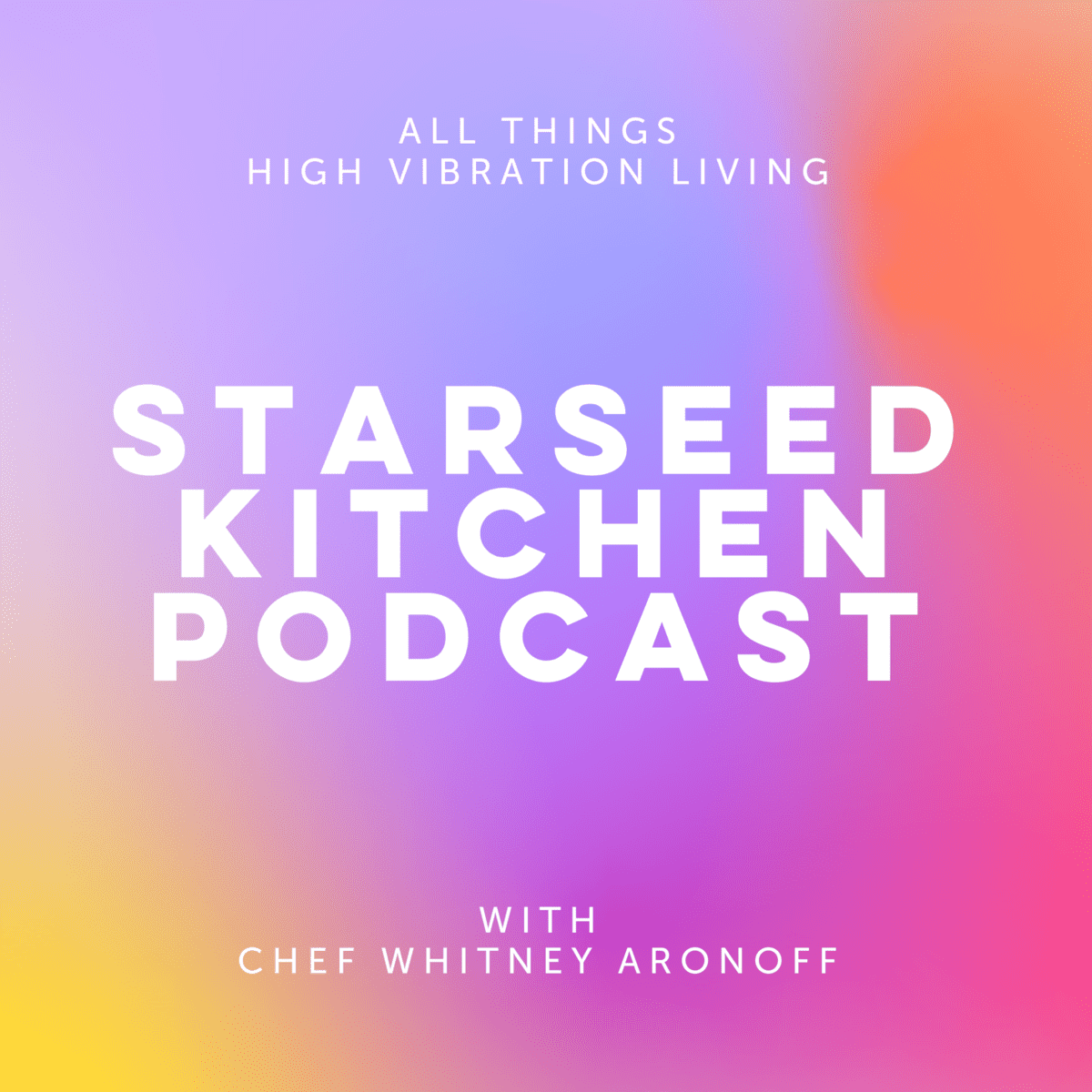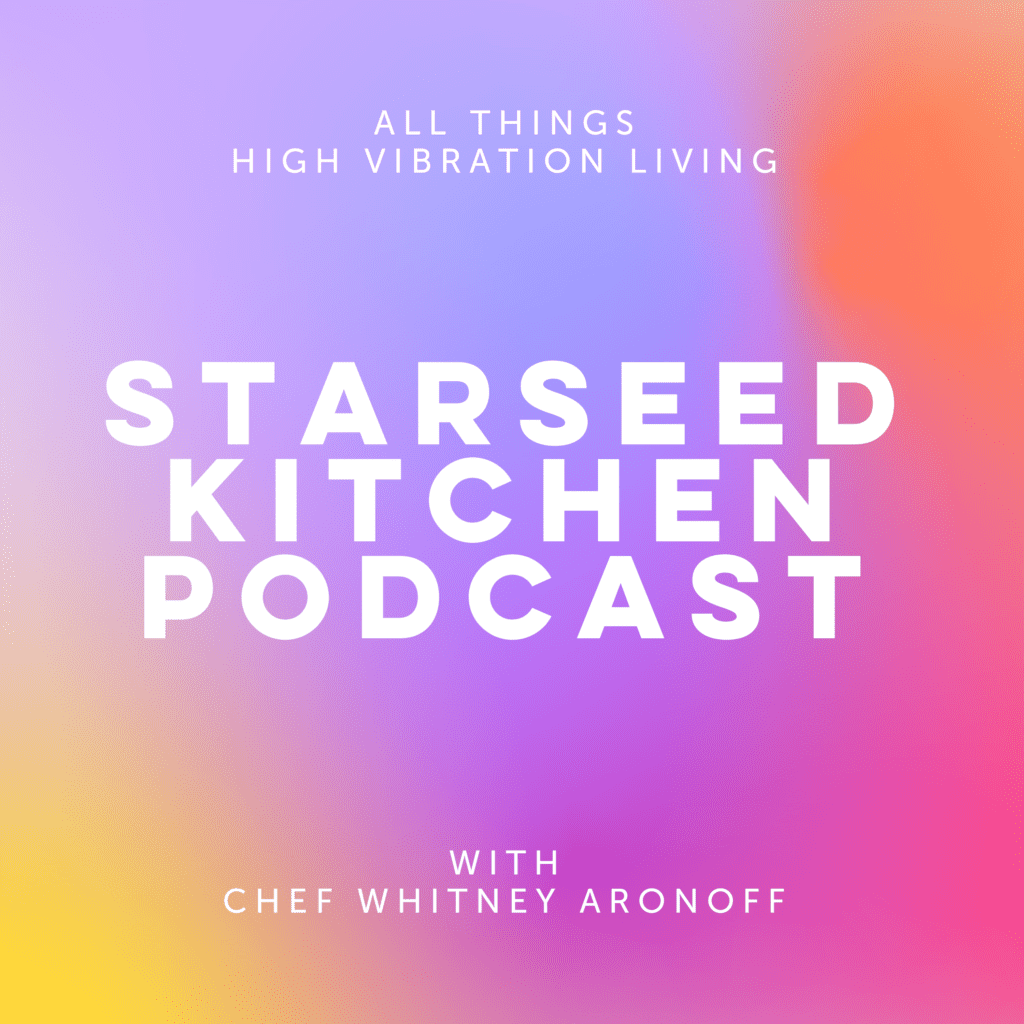 POPULAR STARSEED KITCHEN PODCAST EPISODES
Visit Starseed Kitchen or Chef Whitney Aronoff channels on YouTube for more episodes and clips.