Healthy Oat Groats
This is a recipe on how to prepare healthy, traditional oat groats oatmeal for breakfast. The method of soaking your oats, or any grain overnight is a wise traditions ancestral practice and supports digestive health.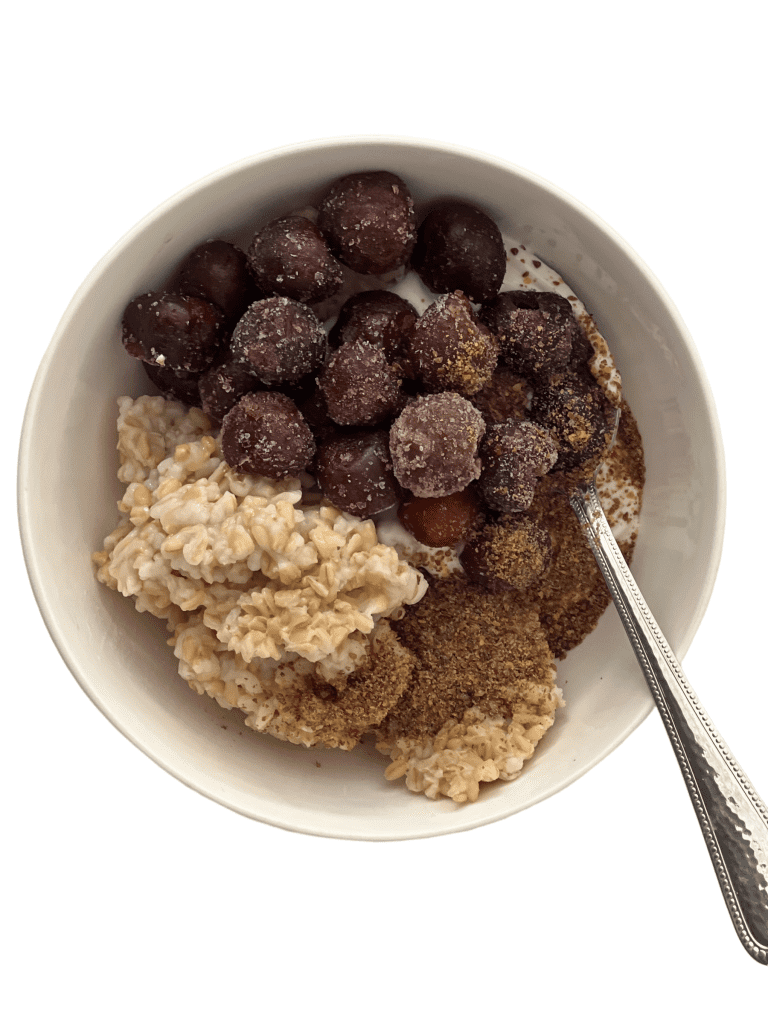 WHOLE GRAIN OAT GROATS
Oat Groats (also known as whole oats) are the whole oat. When the oat is sliced it is referred to as Steel Cut Oats. When the oat is rolled and flattened, they are known as Rolled Oats (what most people know as Oatmeal).
With this is mind, you can see and understand that oat groats is the least processed, most traditional form of the oat.
Oat groats retain the beneficial bran and germ. Just like with any grain, the more processed oats are, the more their flavor and nutrients are compromised.
If you are looking for more health supportive nourishment and more flavor in your breakfast, reach for oat groats.
OAT GROATS NUTRITION & BENEFITS
Oats are a blood and chi (life force energy) tonics
Supports overall chi circulation in the body
They support kidneys, stomach, heart, lung and large intestines
High in protein, they have an amino acid content similar to that of wheat
Naturally high in fat, they support high stamina and warmth in the body
Oats retain more of their original nutrients than refined wheat products
Considered an adaptogen grain, they improve resistance to stress and support being in a healthy state of balance
Oats help stabilize blood sugar, regulate thyroid, soothe the nervous system & digestive system, and reduce cholesterol
HOW TO COOK OAT GROATS
Traditional, ancestral food preparations recommends washing and soaking grains before cooking. This recipe is the traditional version, sharing with you how to soak and cook your oat groats.
Simply add 1 cup of whole oat groats to a medium bowl. Cover with water and let them sit out overnight.
When ready to prepare the oats, strain the oats and water through a sieve. Add oats to a medium pot with 3 cups of water. Bring to a boil, then down to a simmer. Simmer for 25 minutes, or till the oats are soft and most of the water is absorbed. Turn off heat. Cover with lid. Let sit for 5 minutes. Remove lid, add to a bowl and enjoy.
Consider adding the following toppings listed below to your bowl of cooked whole oats groats.
To learn more about the benefits and tradition of washing and soaking grains, visit The Weston A. Price Foundation.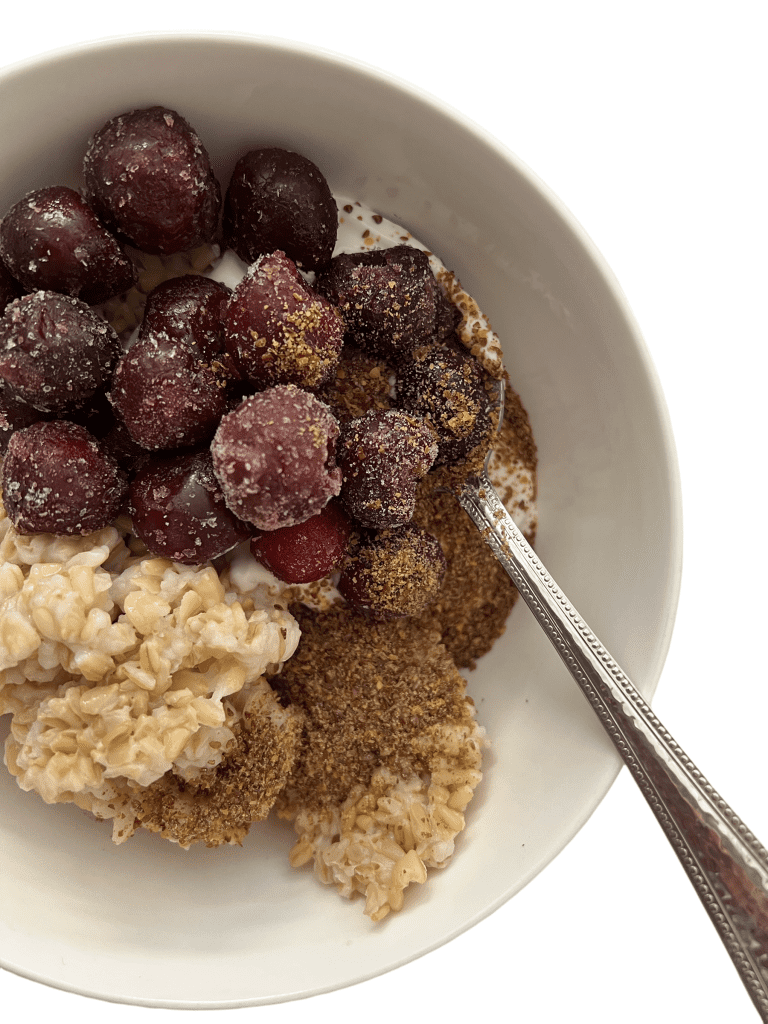 TOPPINGS FOR OAT GROATS OATMEAL
Ground flax seed
Psyllium husk
Yogurt, kefir, raw milk or raw cream
Frozen or fresh fruit like blueberries, strawberries, cherries and peaches
Nut butter such as almond, cashew, peanut butter
Dried fruit such as cranberries, raisins or currents
Chopped nuts
Steamed spinach or chard
Olive oil, melted ghee or butter
Flaked sea salt
Bee pollen
IF YOU LIKE THIS BREAKFAST RECIPE, TRY THE FOLLOWING
Print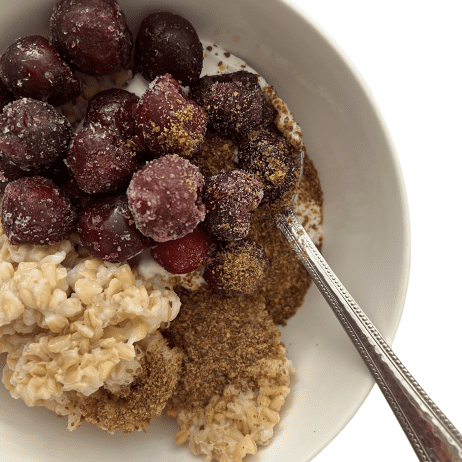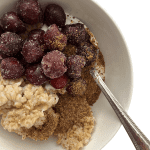 Healthy Oat Groats
Author:

Chef Whitney Aronoff

Prep Time:

5 minutes

Cook Time:

25 minutes

Total Time:

30 minutes

Yield:

4

servings

1

x

Category:

Breakfast

Method:

Stove Top

Cuisine:

American

Diet:

Vegan
---
Description
Healthy recipe to make traditional oat groats for breakfast for digestive ease.
---
1 cup

organic oat groats

3 cups

water
---
Instructions
Soak your oats overnight or for 8 hours.
Place 1 cup of oats in a large bowl. Cover with water. Place on the counter to soak overnight.
When ready to cook, drain oats through a sieve and discard water.
Place oats in a medium pot. Add 3 cups of water. Bring to a boil, then down to a simmer. Let cook for 25 minutes or till oats are plump and water had almost evaporated. Turn off stove, cover pot with a lid, and let sit for 5 minutes.
Enjoy with toppings such as ground flax seed, nut butters, fresh or frozen fruit. Store in the fridge in an airtight container for meal prep up to 7 days.
---
Keywords: breakfast, oatmeal, oat groats, oat groats recipe, breakfast oat groats, traditional oat groats, oat groats versus oatmeal