Chef Tips From My Cooking Classes
There is nothing I love more than teaching cooking classes. I want others to feel confident in the kitchen and empowered to nourish themselves and others. I've always loved to cook, and thought I new a lot, until I went to a health supportive culinary school. I felt the skills and education I gained was information everyone deserves to have.
When I went on to cook in restaurants and food delivery services, I learned efficiency and meal prep skills. Restaurants can't make your meal from scratch, and serve it to you in 20 minutes or less, so your food has to be made in advance and re-heated to order. It's similar with food delivery services. Your meals are made on Sunday, often delivered Monday, and you reheat them or consume them at your discretion.
I learned a lot about food preparation and health techniques in these jobs and have found the best way to pass on this information is when I teach small group cooking classes. Whether they are in a home, professional culinary space or kitchen showroom, the same questions pop up. I thought I would share some of the information with you, my dear readers, until we can get in the kitchen together. For now, here are some of my tips:
SAFETY FIRST IN THE KITCHEN
Common sense some would think, but I've seen the opposite. Please always place your knives, hot pots, pans and cookie sheets on a flat surface. I've seen guests in my cooking classes place dirty knives stacked on wobbly surfaces, or sitting with the sharp edge facing straight up. That is a trip to urgent care just waiting to happen. Always place anything hot and sharp on a flat surface, away from the edge of the counter.
I like to use a pastry steel cooling rack to hold any hot sheet pans coming out of the oven. I also cook with two potholders or towels on the kitchen counter, so I can easily grab and use as needed. I like to keep my kitchen counter as de-cluttered as possible so there is space to set down ingredients and tools.
SLICING VEGETABLES
When trying to figure out how large or small to slice a vegetable, think about how you would like to taste it in the dish. Do you want just a bit of chicken and a separate bite of creamy spinach, or would you like to enjoy them together?
In a salad, for instance, what flavor do you want to be able to taste in one bite? A piece of lettuce, a slice of sweet potato, a bit of bacon, a little parmesan, a fresh herb, or maybe some onion? When you know what you want to taste in just one bite, you'll know if your going for a small, medium or large slice. In the case of a salad, I would slice and prepare those items as a small-diced item, so I can blend all the flavors into one bite. Think about the fork or spoon you'll be eating with and let that help guide your chopping and slicing.
REDUCE WASTE
Without realizing it, we throw away so many parts of our vegetables that are perfectly good. Tops, peels, and rinds of our produce. These parts are often full of minerals, phytochemicals, and are rich in flavor. I always advise my cooking class guests on what parts are worth saving for cooking at a later time.
For example, I always wash my yellow and white onions and pat them dry. When I slice them, I reserve the outer peel for bone broths and vegetable stock. I store them in a plastic bag in my freezer. Skins are ready for use the next time I'm making my broths and stocks. Same with the fennel fronds, which are a great addition to a broth or stock, but not useable when all you want is the fennel bulb.
Another example are carrots and carrot greens. I prefer to buy carrots with the green intact as they have much better flavor. The greens work well in a broth or stock, but I like to use them in pesto, or minced like parsley as a garnish. When adding to pesto, just follow your preferred pesto recipe and add the carrot tops when you add the basil to the food processor. You won't taste the greens, but you'll increase the amount of pesto your making with added nutrients. Less waste in your garbage can. It's a win win.
ADD A FRESH GARNISH
It's so easy to forget about garnishing your meals at home. When you do, it makes each meal feel more special. We eat with our eyes as much as we eat with our mouth. When food is properly plated, with a little garnish, it engages our eyes and our mind. Studies show when we eat a meal on a proper plate, plated beautifully, we need less food to feel full, and are more satisfied.
Adding a garnish doesn't need to be complicated and you don't need to spend a lot of money. Micro greens and edible flowers are beautiful but not necessarily appropriate for everyone's budget or lifestyle (both tend to have a very short shelf life). Use these items below that have a longer shelf life:
Colorful fermented vegetables, pickled onions, chopped nuts, sesame seeds, gomasio, red pepper flakes and aleppo Turkish red pepper
Fresh herbs like cilantro and dill (I use those frequently as my garnish)
Carrot tops serve as a perfect substitute for parsley
Radishes in any color, red, watermelon, purple, hot pink
A thin slice of lemon, lime or a blood orange adds a great pop of color
If you buy beets with the greens, the smaller, more tender leaf sprouts look beautiful to finish off any dish. Get creative.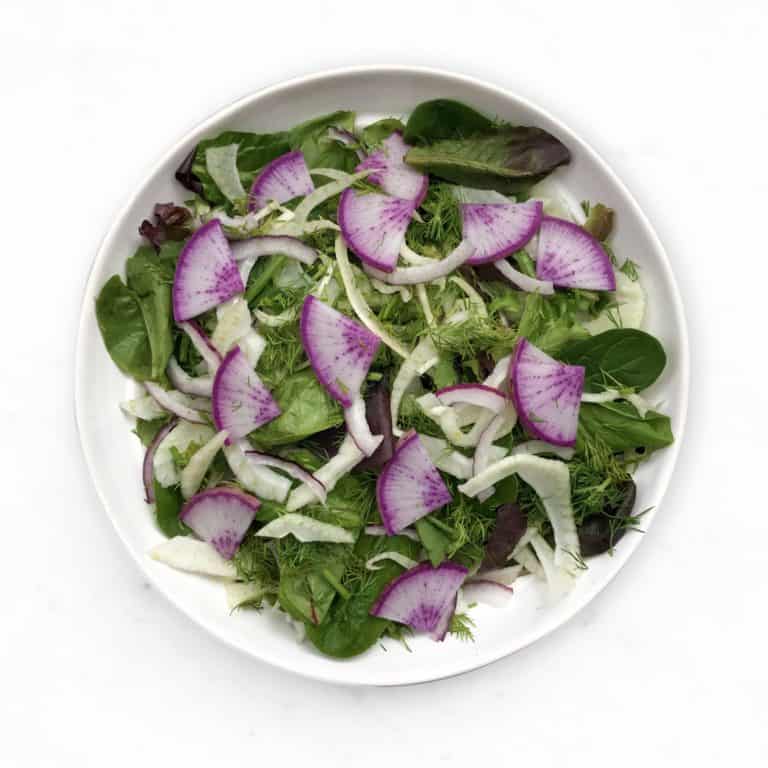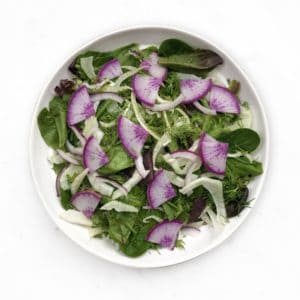 PLAN AHEAD
My guests often ask what items they can prepare ahead of time if they were having a dinner party. It's a great question. We often want to host friends and family, but we don't want to spend all day in the kitchen. Here are a few items I like to make in my cooking classes that are great to prep a day in advance and can be finished the day of the party:
Wash, trim and slice up all your pretty crudités a day in advance. I like to use purple cauliflower and yellow cauliflower, asparagus, green beans, rainbow carrots, and broccoli. Save more delicate items prone to oxidization the day of, such as tomatoes and radishes.
Hummus, dips, salsas, salad dressing and sauces all taste better when made in advanced. All the flavors get time to sit and blend together, for more depth of flavor.
Slow cooked meats such as lamb shanks, short ribs, chili and stew are a great dish to make in advance. Again, the flavors have had time to sit, and the sauce you cooked them in has time to thicken.
Smashed potatoes are a great side dish to prepare in advance. Steam and smash baby potatoes the day before. An hour before your ready to eat, line those smashed potatoes on a baking sheet, drizzle with olive oil and seasoning, and bake till warm and crispy.
Grain salads such as quinoa, wild rice, spelt and others are delicious after holding in the fridge. Mix your grains with the herbs and vegetables as your recipe suggests, but hold off on adding the dressing. Wait till you're about to serve.
ASK THE CHEF
What questions do you have when you're cooking in your kitchen? How do I sharpen my knives? What's the best baking sheet to buy? Parchment or no parchment paper? Should I peel my vegetables?
Leave a comment below so I can learn more about how to support you in the kitchen.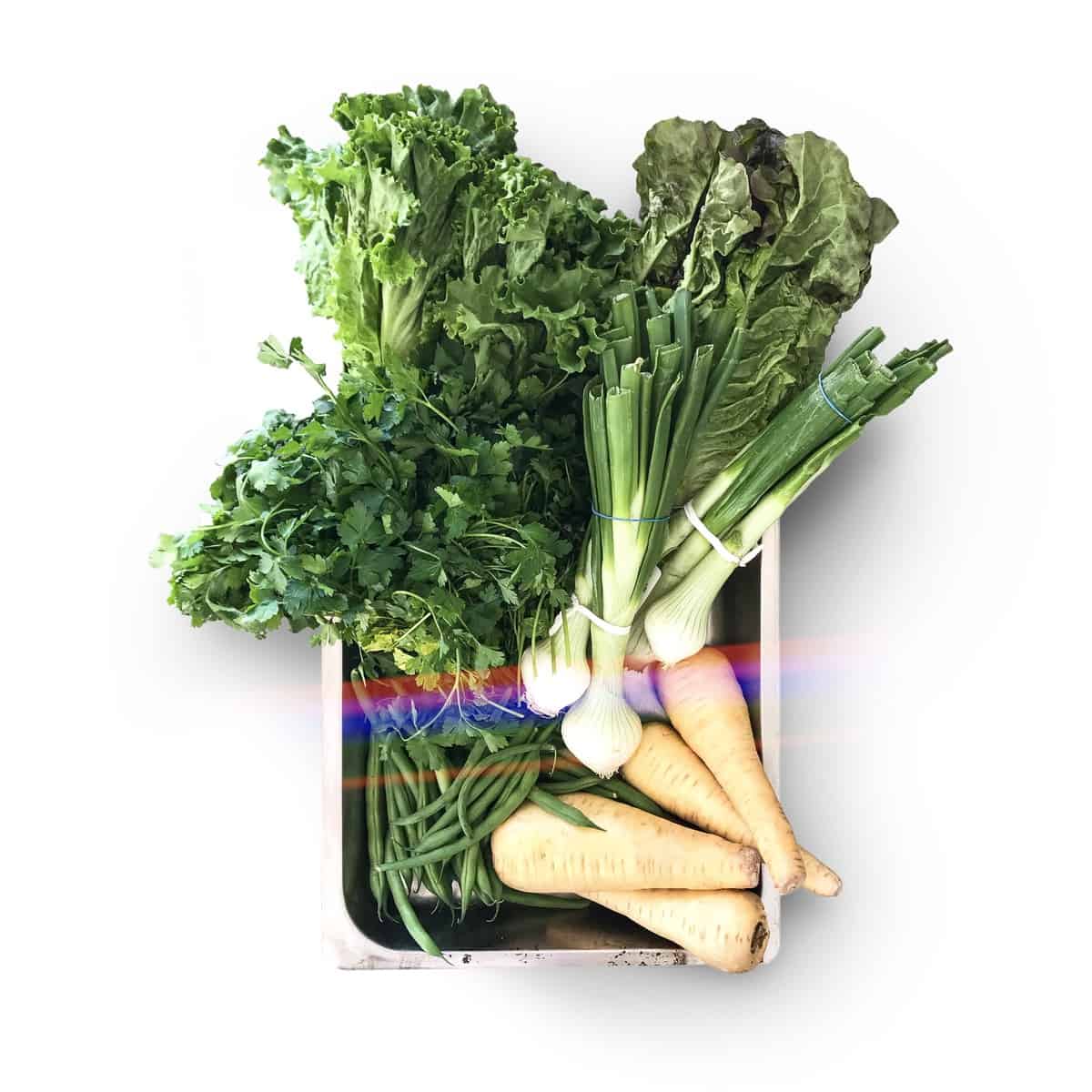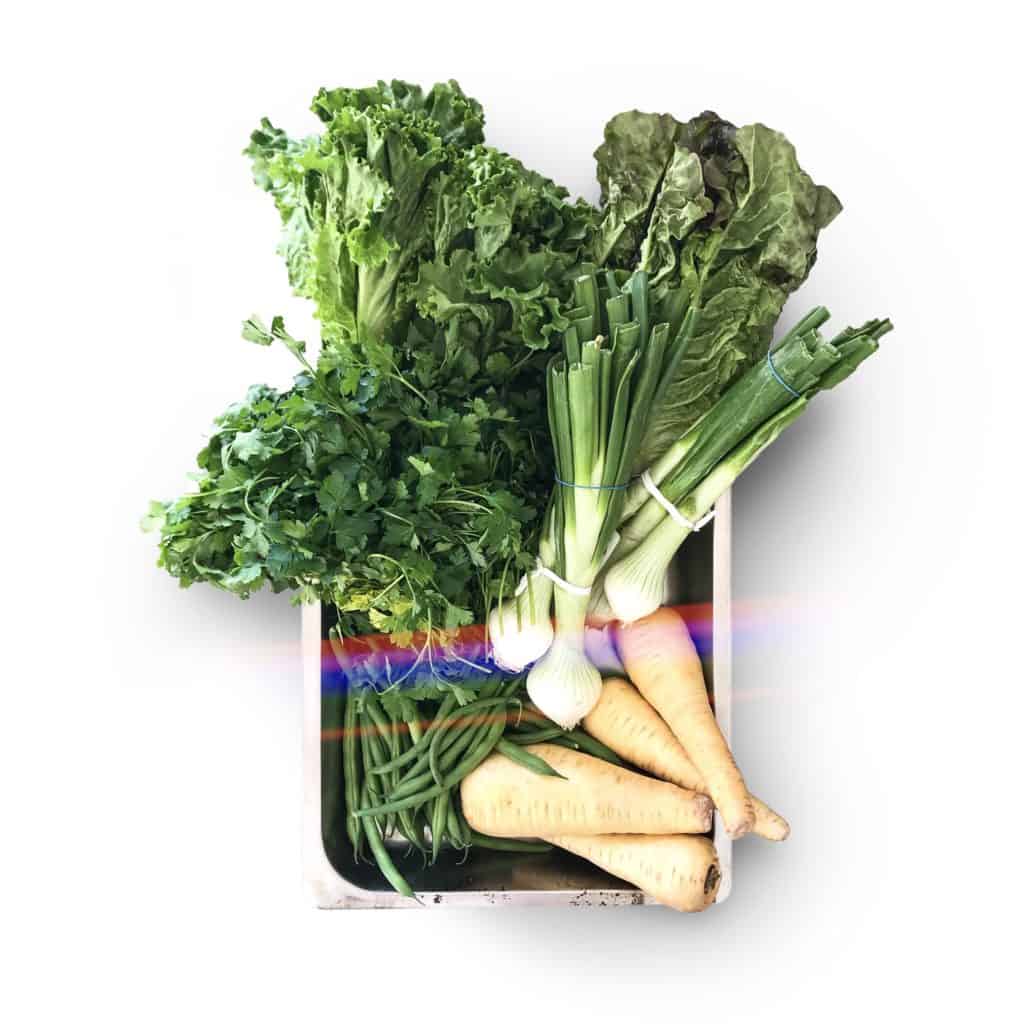 ABOUT THE AUTHOR
Whitney Aronoff is a Natural Foods Chef based in Laguna Beach, California. She graduated from Southern Methodist University with a degree in Communications, and went on to culinary school at The Natural Gourmet Institute in New York. She works as a personal chef and teaches cooking classes, with a focus on healthy, whole foods cooking. You can follow her food and travel adventures on Instagram at @WhitneyAronoff or on her website www.WhitneyAronoff.com.