Perfect Meal Prep Salmon
This is how a health supportive chef prepares salmon for her custom meal prep clients.
HEALTHY OVEN BAKED SALMON RECIPE
It's also my favorite way to prepare salmon for myself. The secret is out. I prepare it this way for many of my clients and they want to learn to make it themselves. So here it is.
The trick is over seasoning with sea salt and coarse black pepper, and letting it marinate at room temperature for 30 minutes before cooking. I'll tell you why this works so well.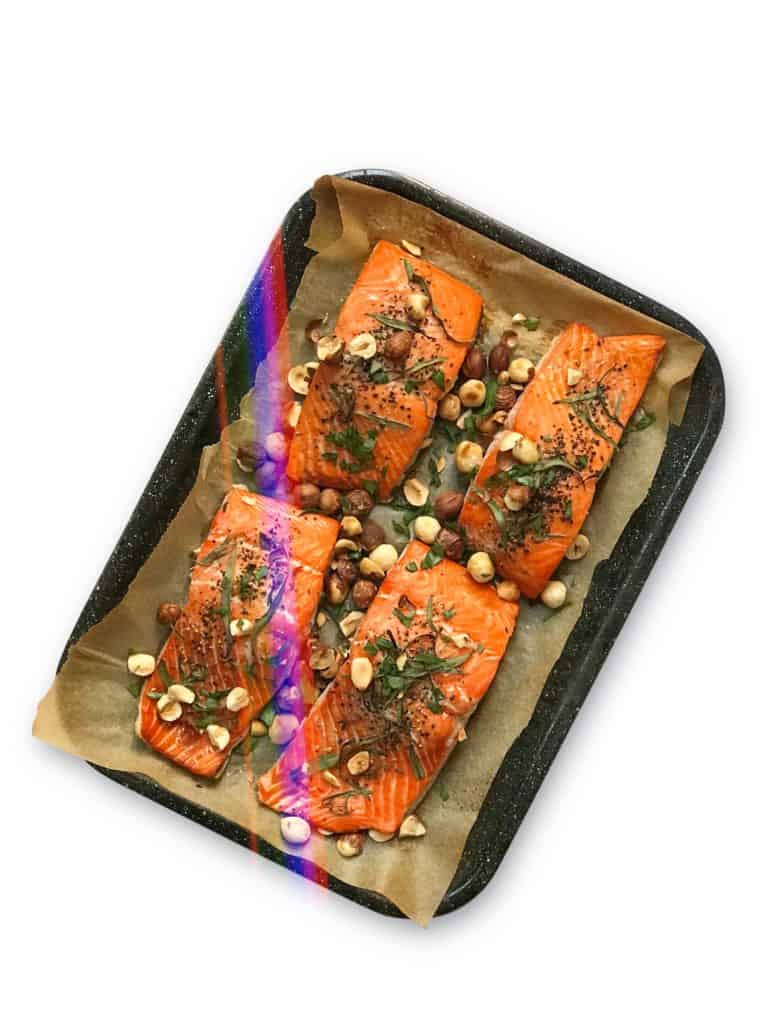 HEALTHY CULINARY SCHOOL TIPS
When I attended culinary school at The Natural Gourmet Institute, I learned this excellent tip from my chef instructor. She had trained as a sushi chef in Japan and was full of unique tips.
She said you want to pat dry your fish, and season it with salt 30 minutes before cooking it. What this does is drain the water out of the fish.
You'll get better flavor and results when preparing any filet or whole fish this way. During those 30 minutes you can store the fish in the fridge, or on your kitchen counter to bring up to room temperature before cooking.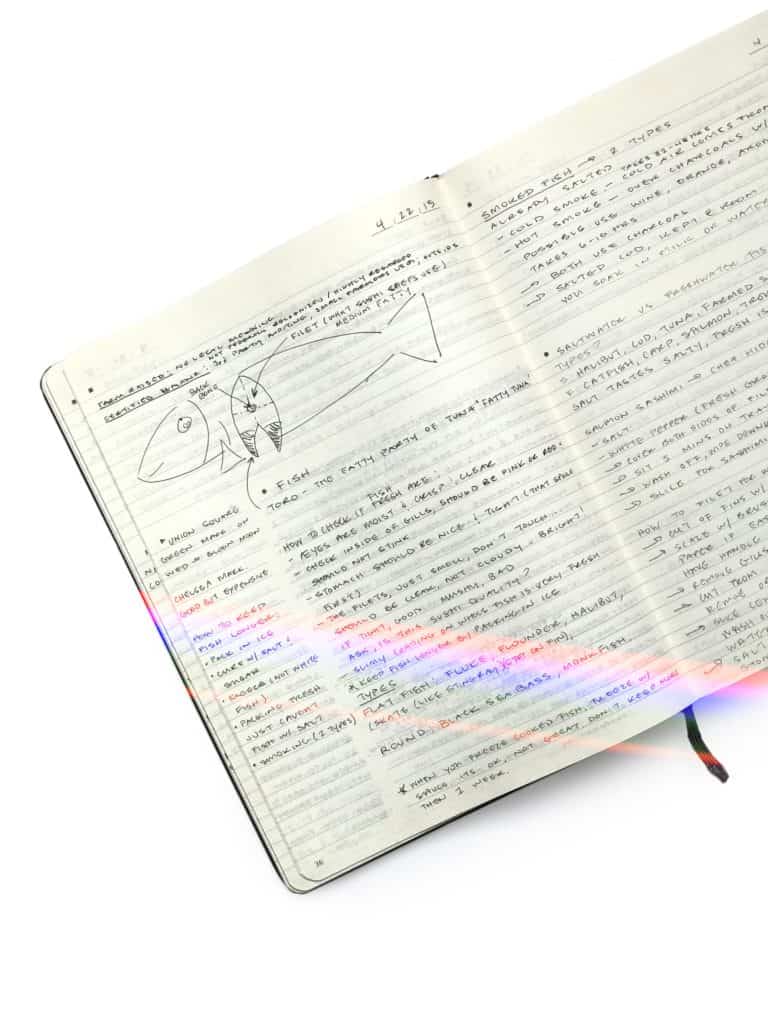 COOKING FISH FOR MEAL PREP
In most cases, this is how I cook my clients baked salmon when preparing this type of fish for meal prep. I use sockeye, Atlantic and king salmon as available and use the same cooking time and method.
When I know I want to reheat the salmon and enjoy it hot, then I will cook it for 5-7 minutes before storing, depending on the size and thickness of the filet.
IF YOU LIKE THIS RECIPE, TRY PAIRING SALMON WITH THE FOLLOWING
CHEF TIP
For best results, season salmon filets and let them sit out at room temperature for up to 30 minutes prior to cooking.
I prefer using unbleached parchment paper from If You Care. Look for the Parchment Baking Sheets, which are pre-cut and make it much easier for quick baking and roasting.
If you make this recipe, please let me know. Bookmark this recipe and leave a comment below or take a photo and tag me on Instagram with #starseedkitchen.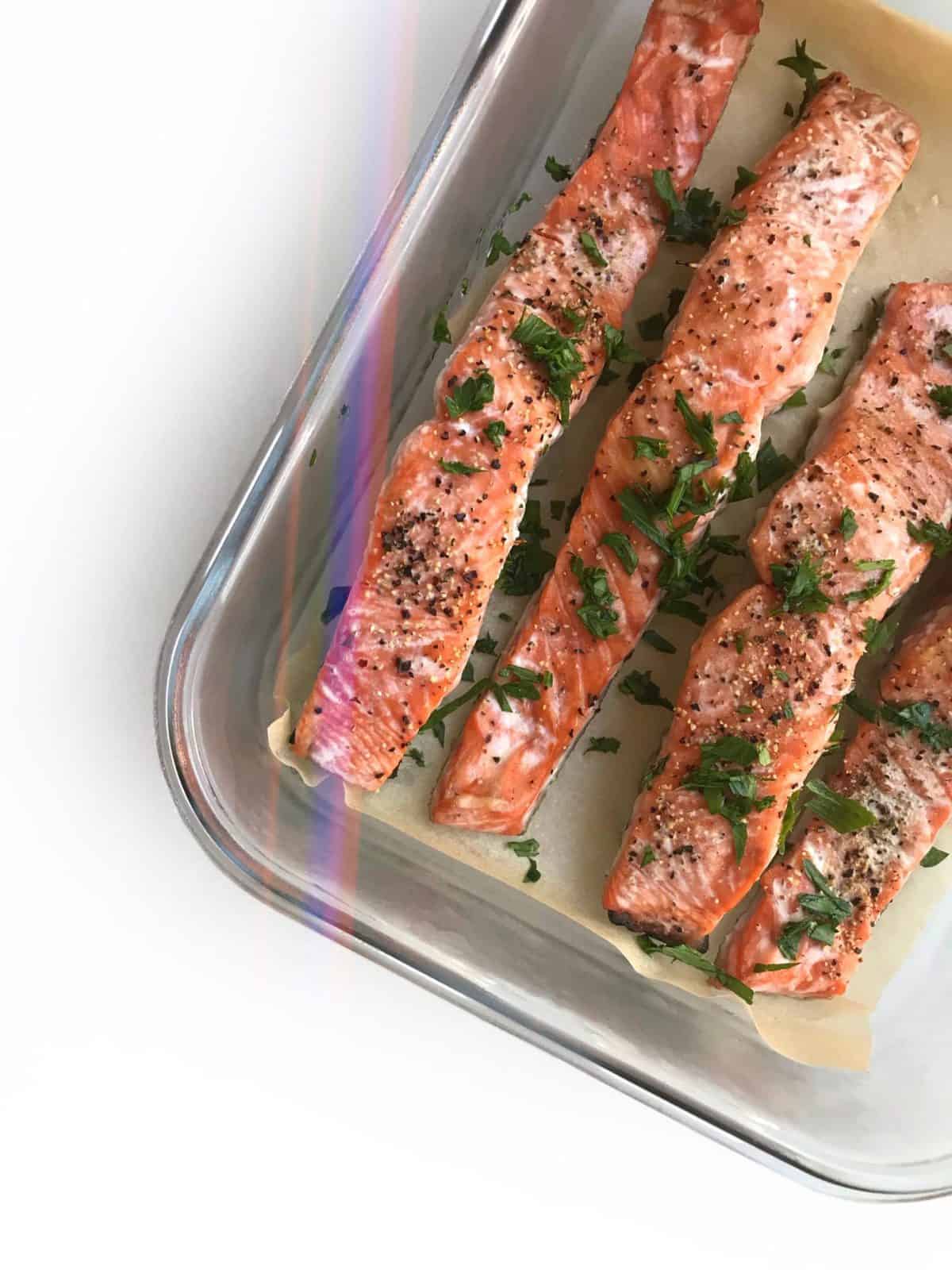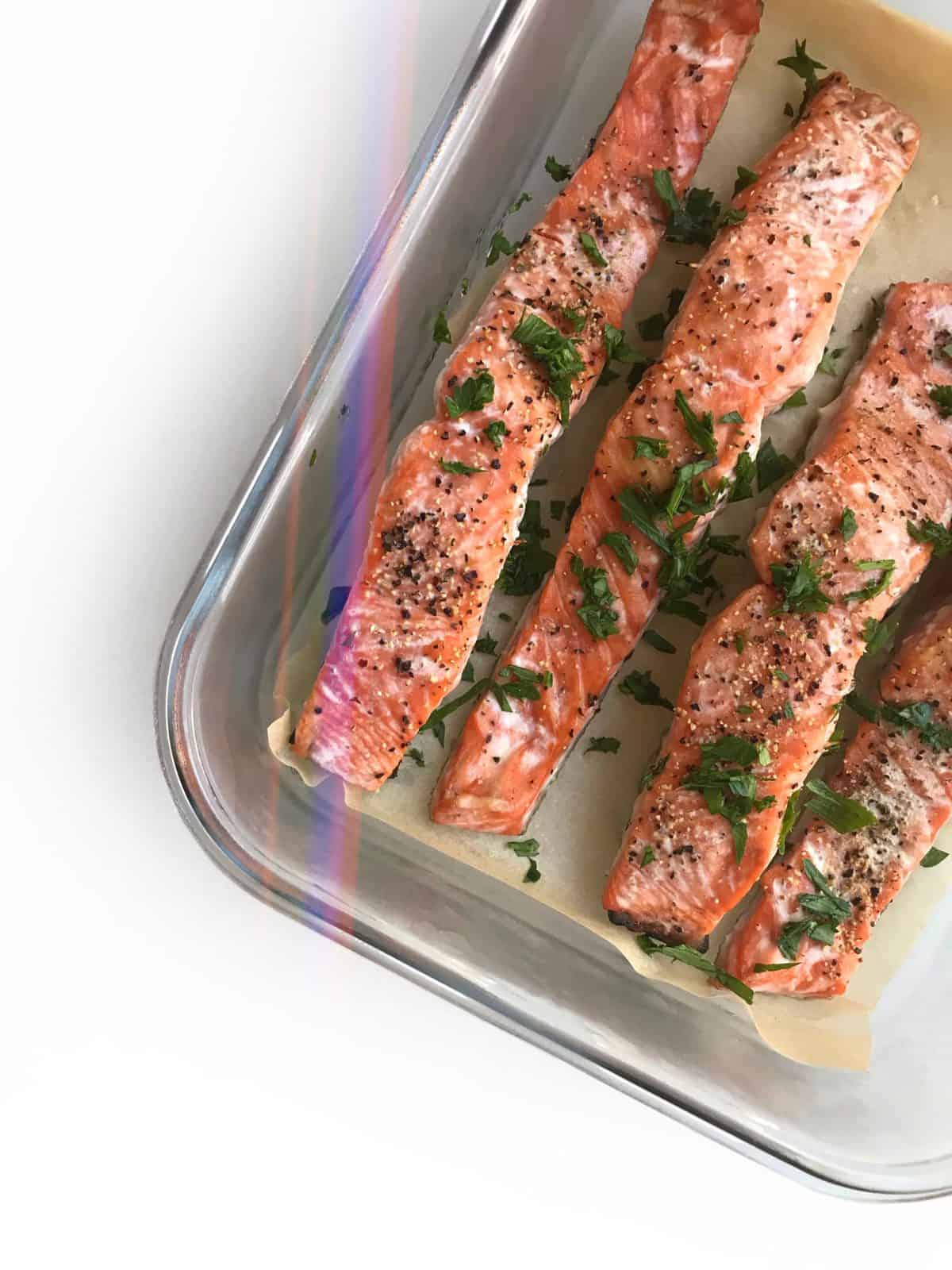 Thank you for reading. Follow me on Instagram, Facebook, and Pinterest for more Starseed Kitchen inspiration. 
ABOUT THE AUTHOR
Hi, I'm Whitney Aronoff, a Holistic Chef based in Laguna Beach, California. I graduated from Southern Methodist University with a degree in Communications, and went on to the health supportive culinary school, The Natural Gourmet Institute, in New York City. I work as a personal chef and teach cooking classes, with a focus on healthy, whole foods cooking.

My goal is to help people feel their best by sharing the delicious, healthy recipes I prepare weekly for my clients. I want you to have the energy to live your best life and fulfil your dreams.
As we become more conscious and make more quality food choices, our body, mind, soul and the planet benefits.