Eat In Good Company x Starseed Kitchen
In Good Company has partnered with Starseed Kitchen, offering limited edition, chef-made, frozen meals, delivered to your door for a limited time.
Freshly frozen (with no additives or preservatives!) and delivered right to your doorstep, this is the best new way to eat great, at home, any night of the week! Plus these health supportive meals are delivered in reusable and returnable packaging.
This is your opportunity to enjoy Chef Whitney Aronoff & Starseed Kitchen's health supportive, feel good meals, any night of the week, without paying for a personal chef or dinner party.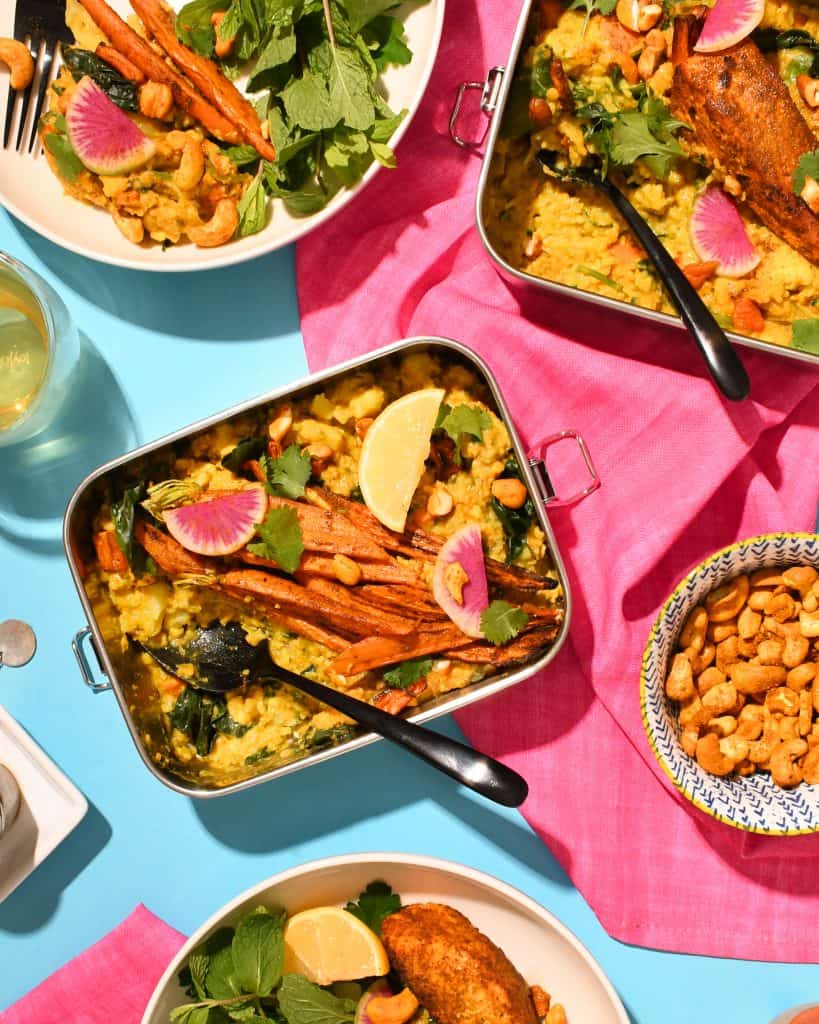 Chef Whitney Aronoff worked with the culinary team at In Good Company to release two signature Starseed Kitchen dishes.
Starseed Kitchen Kitchari topped with Roasted Carrots with 11 Magic Herbs & Spices
Starseed Kitchen Kitchari topped with Baked Salmon with 11 Magic Herbs & Spices
Kitchari is a traditional Ayurvedic Indian recipe made with lentils, rice and vegetables. It is filled with anti-inflammatory and digestive supporting spices. These meals are topped with either roasted carrots or baked salmon seasoned with Starseed Kitchen's signature organic blend of 11 Magic Herbs & Spices.
HOW TO ORDER STARSEED KITCHEN & IN GOOD COMPANY KITCHARI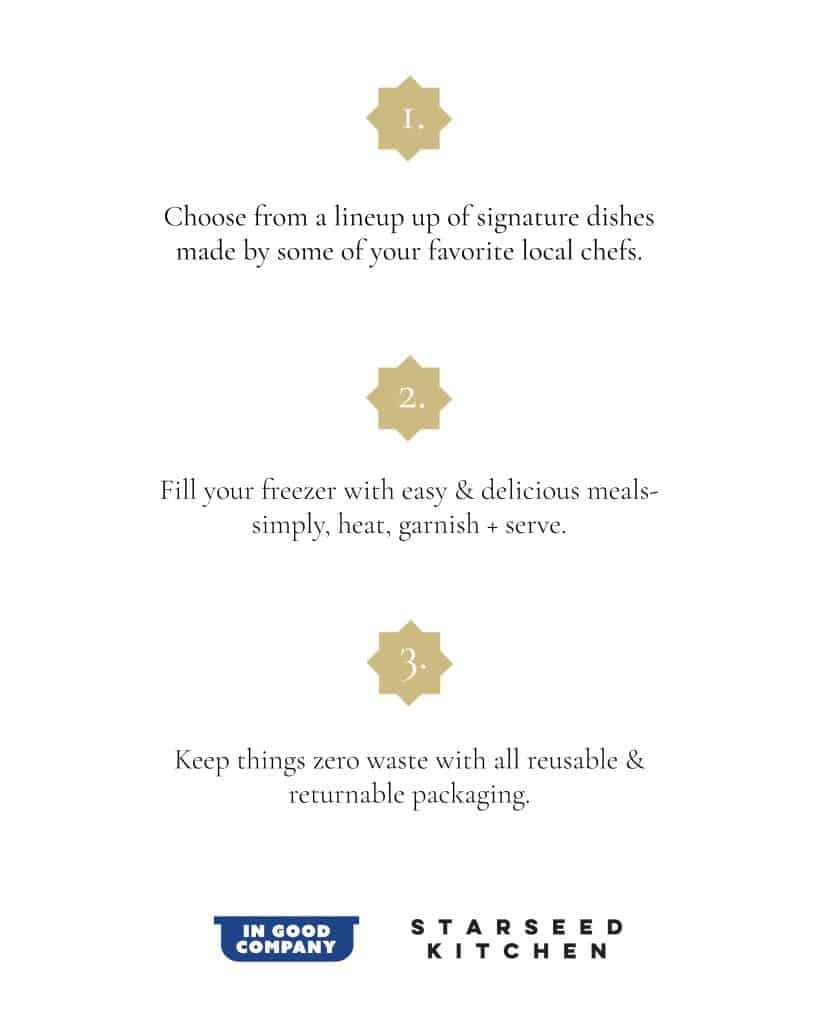 LIMITED EDITION KITCHARI DINNER
Starseed Kitchen meals are available starting Tuesday, January 17, 2023 through March 2023. In Good Company announces the limited-time meal drops online and via email. Sign-up here to receive notifications about upcoming meal drops in your area. There are a limited number of kitchari meals made each month, so order now to get yours.
To order Starseed Kitchen kitchari in Los Angeles and San Diego, sign up here at act fast to order these limited edition meals. If you are located in Orange County, email starseedkitchen@gmail.com to learn how you can get these meals in your area.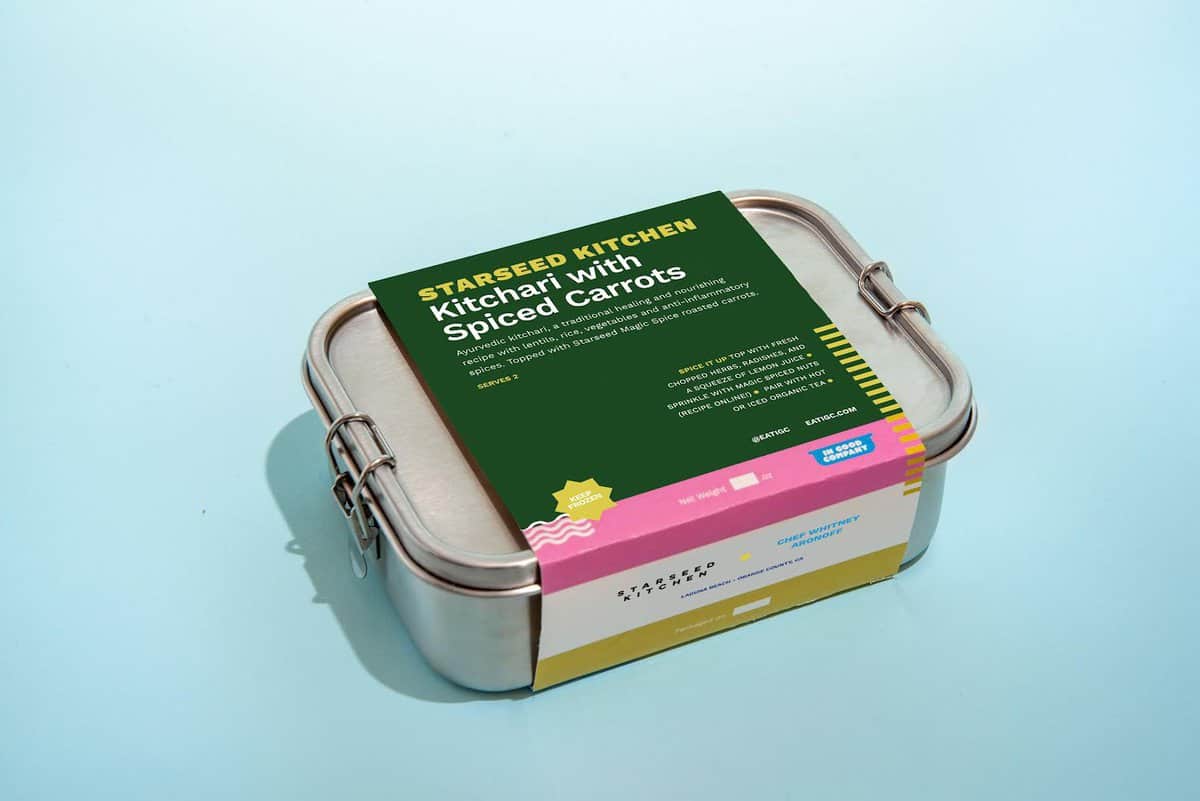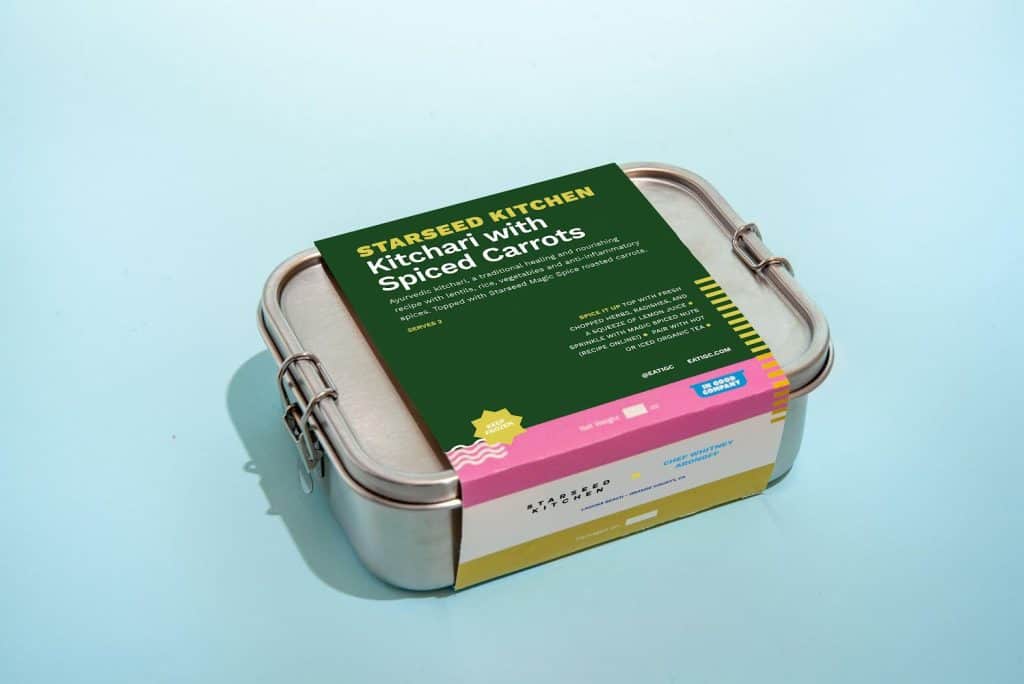 IN GOOD COMPANY
Learn more about In Good Company, sustainability in the culinary world, and founder and CEO Ashleigh Ferran on the High Vibration Living Podcast, episode 64.
Ashleigh Ferran is the Founder and CEO of In Good Company. In 2020, Ashleigh founded In Good Company as a way of bringing business to local restaurants while reimagining how individuals can enjoy great meals at home. Inspired by circular economy models and the future of food, In Good Company delivers chef-made frozen meals to customer's doors in reusable and returnable packaging.
Prior to launching In Good Company, Ashleigh was founder of circular packaging start-up, Keko Box. She has 10+ years in brand strategy and business innovation, having worked as Partner at a boutique creative agency in Washington DC.
Listen to the High Vibration Living podcast anywhere you listen to your podcasts.