Insight Into Having A Personal Chef – What Custom Meal Prep Entails
As your Personal Chef, Chef Whitney Aronoff prepares custom designed meals that meet your dietary and lifestyle goals.
All grocery shopping is done for you. Meals are prepared in your home, packaged in your preferred containers and neatly stored in your fridge. You receive a printed menu with re-heat instructions.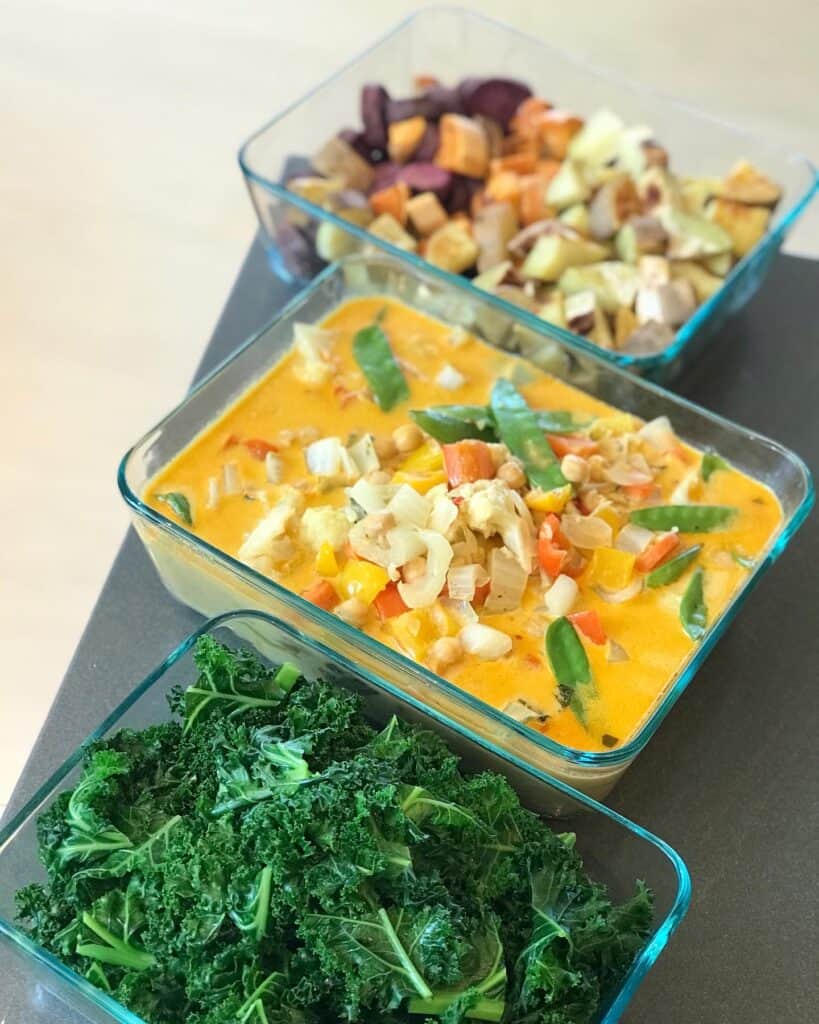 WHAT A ONE-DAY PERSONALIZED MEAL PREP ENTAILS
• Phone consultation about your health, wellness goals, and how you like to eat. A review of food allergies, dietary restrictions, expectations, and what you need to feel nourished. Working with a nutritionist or health coach? Chef Whitney is happy to chat with them so everyone is on the same page.
• Personalized menu planning created for you to choose 4 or 5 entrees with generous sides that may include salad, homemade dressing, seasonal vegetables and organic grains. Healthy dessert options are available upon request.
• All grocery shopping done for you, by a chef. Need some additional items for your kitchen? Chef Whitney is happy to add a few extra items to her grocery list to better assist your needs for the week.
• Meals made fresh for you, in your home, following all food safety guidelines. All meals are properly stored away in your preferred containers and placed in the fridge. You will also receive a printed menu with reheating instructions.
• Home for lunch the day Chef Whitney is cooking for you? She would be happy to plate you a warm meal or refreshing salad.
• Chef Whitney specializes in cooking for people with food allergies and dietary restrictions. She has supported clients who are Gluten-free, Grain-free, Lectin-free, Night Shade free, Paleo, Keto, Vegetarian, Vegan, and Anti-Inflammatory.
• Chef Whitney follows the Dirty Dozen guidelines for choosing organic fruits and vegetables, and sources the highest quality proteins and fish. Wild caught, pasture raised, grass finished. She is a picky and healthy eater just like you.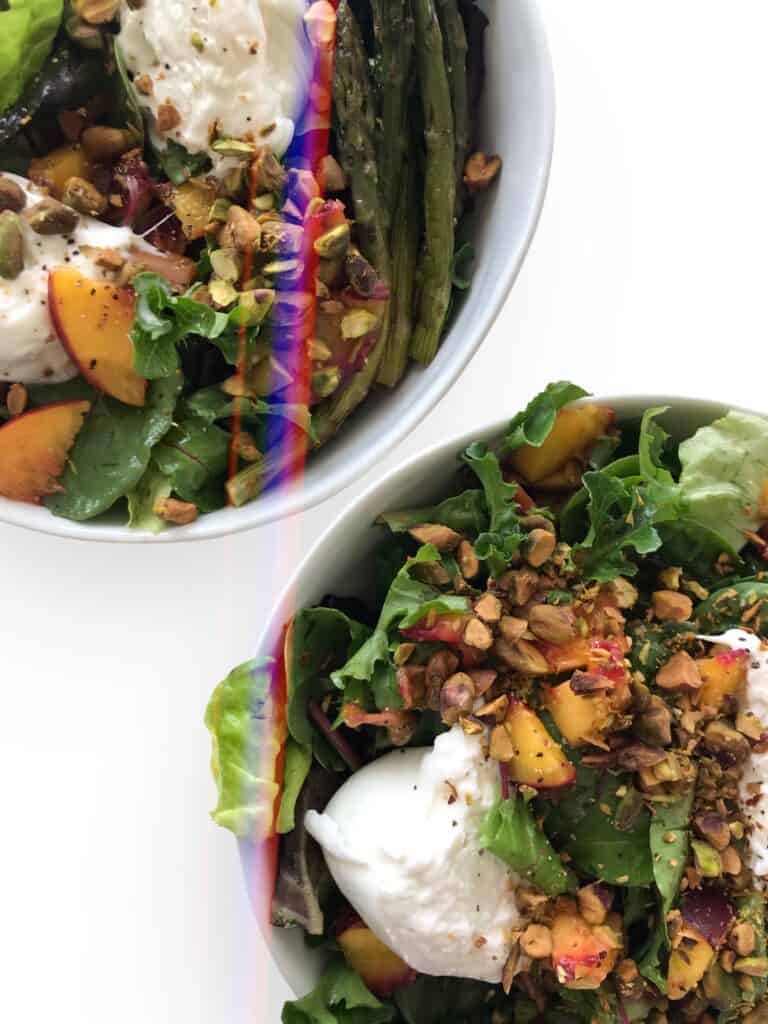 WHAT CLIENTS ARE SAYING ABOUT CHEF WHITNEY'S PERSONALIZED MEAL PREPARATION
Whitney is such a pro. She truly enjoys being a chef and has the chops to prove it. She's a creative chef and keeps things more than just healthy, but holistically nutritious and is well versed for even the pickiest eaters. Her food is DELISH and she's an absolute joy to have around. Knowing all meals are prepped and ready for the week is the best. She does all of the shopping, meal planning and clean up. Whitney is a true talent and I look forward to her meals each week!
– Kathleen, Newport Beach, CA
Whitney has been a lifesaver for us! As a mostly vegetarian family, sourcing a variety of healthy and delicious meals is challenging. Everything Whitney makes is delicious and she has a wonderful repertoire of recipes for us to choose from (although she will also willingly make any favorite recipes we have!). The care she puts into her cooking can be tasted in every dish. She is an incredibly talented chef, super organized, and a joy to have in our home. We can't recommend her enough!
– Amy, Laguna Beach, CA
Whitney combines her passion for healthy eating, significant knowledge of food and amazing talents as a chef to make nutritious and tasty meals. She develops weekly meal plans designed to optimize energy for a busy day. Whitney's lean protein meats have helped me regain my muscle mass and her oats fuel early morning workouts. Her food is nutritious and tastes great. We couldn't be happier with Whitney!
– Mark, Corona del Mar, CA
Omg. Your food is amazing. Thank you sooo much. I truly appreciate the time and care you have shown us.
– Mark & Ayana Huntington Beach, CA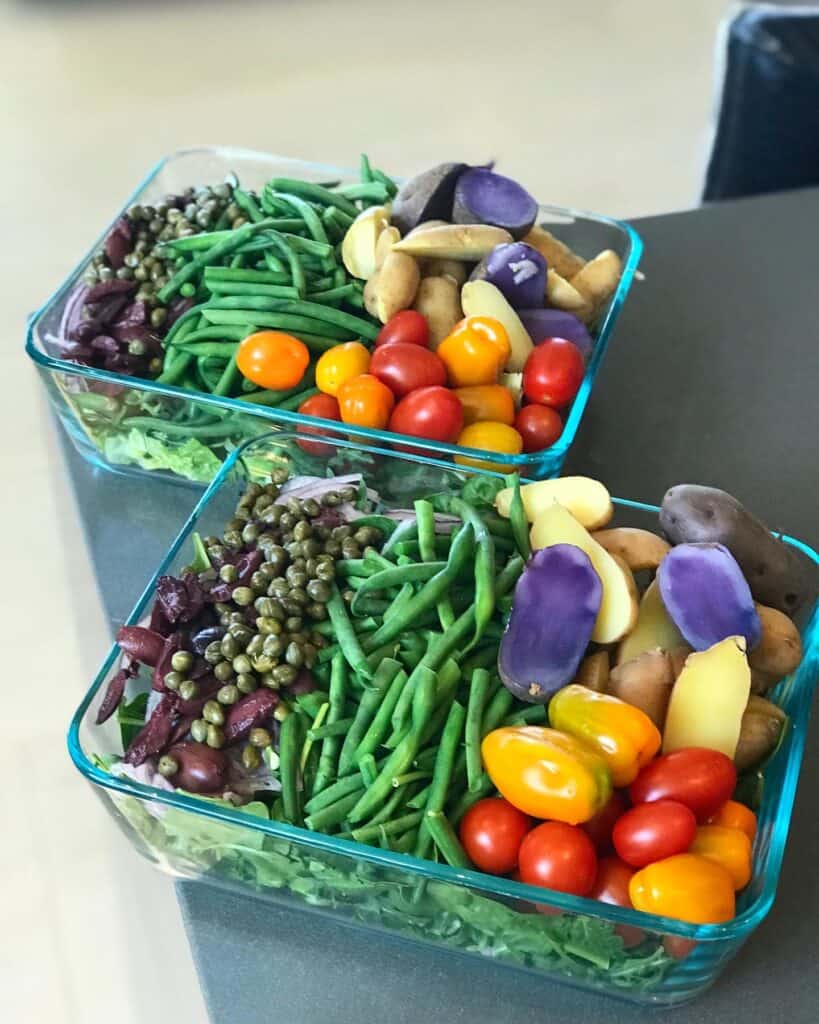 HOW TO BOOK CHEF WHITNEY ARONOFF FOR MEAL PREP SERVICES IN ORANGE COUNTY
For more details about custom meal prep services or to book a day, please reach out to StarseedKitchen@gmail.com.
Please note, cost of service does not include the cost of food.
Thank you for reading. Follow Starseed Kitchen on Instagram, Facebook, and Pinterest for more Starseed Kitchen inspiration.