Limited Edition Starseed Kitchen Ayurveda Kitchari with In Good Company
Starseed Kitchen Kitchari with Spiced Salmon or Kitchari with Spiced Carrots collaboration with In Good Company is back for another round! In celebration of Women's History Month, In Good Company has partnered with Regarding Her Food to bring you amazing food along with 10 of the best woman-powered restaurants in Los Angeles and San Diego, all through the month of March 2023.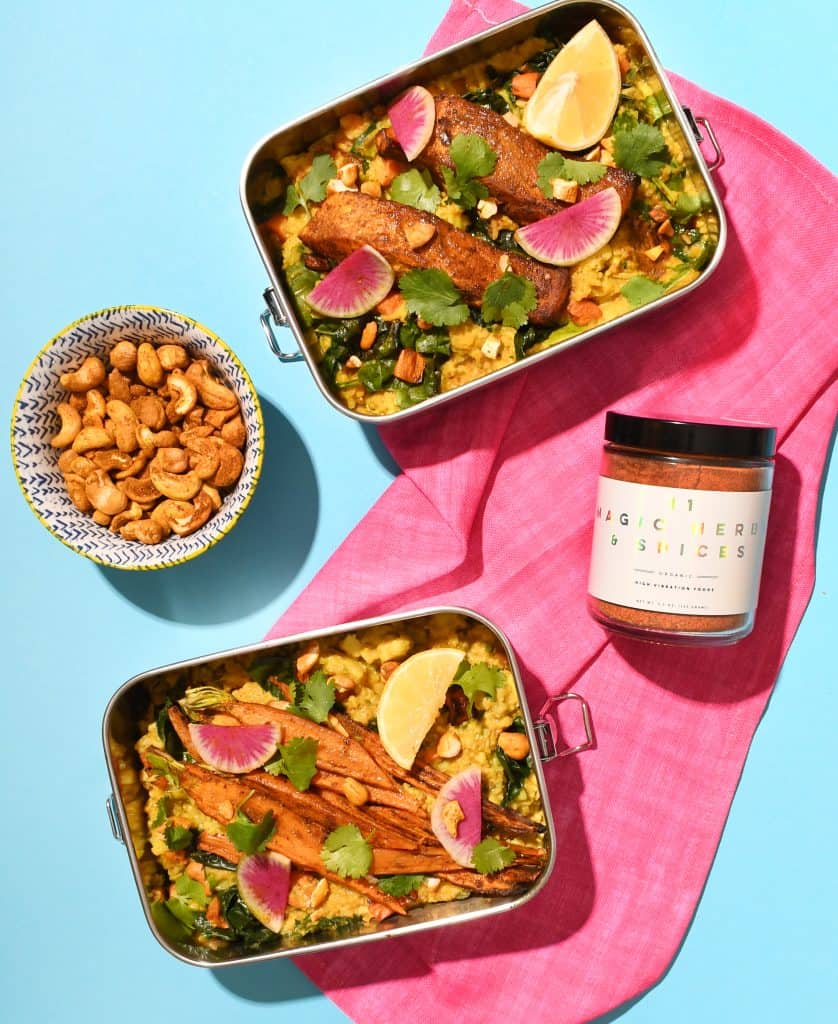 STARSEED KITCHEN KITCHARI
Kitchari is a traditional Ayurvedic dish appreciated for its complete nutrition and restorative and balancing properties. Chef Whitney Aronoff's version features lentils and rice cooked with loads vegetables and anti-inflammatory spices– a perfect dish for those nights you want something healthy AND delicious! Cleanse, reset, restore.
While the kitchari alone can be a complete meal, In Good Company added a special touch on top. For a limited time, choose between a side portion of Starseed Magic Spice roasted salmon OR carrots for a vegan option.
Available only through the month of March 2023. Order NOW!
EAT IN GOOD COMPANY
In Good Company has partnered with Starseed Kitchen, offering limited edition, chef-made, frozen meals, delivered to your door for a limited time, through March 2023.
Freshly frozen (with no additives or preservatives!) and delivered right to your doorstep, this is the best new way to eat great, at home, any night of the week! Plus these health supportive meals are delivered in reusable and returnable packaging.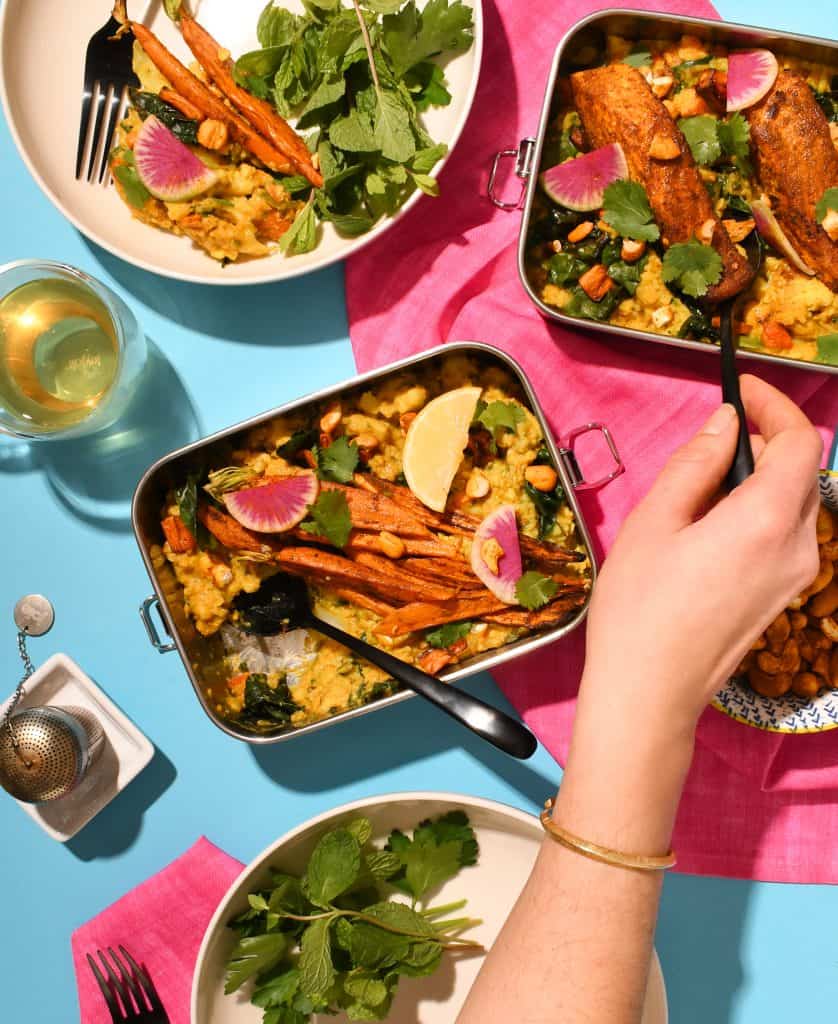 SUSTAINABILITY IN FOOD INDUSTRY
Learn more about In Good Company, sustainability in the culinary world, and founder and CEO Ashleigh Ferran on the High Vibration Living Podcast, episode 64.
Ashleigh Ferran is the Founder and CEO of In Good Company. In 2020, Ashleigh founded In Good Company as a way of bringing business to local restaurants while reimagining how individuals can enjoy great meals at home. Inspired by circular economy models and the future of food, In Good Company delivers chef-made frozen meals to customer's doors in reusable and returnable packaging.
Prior to launching In Good Company, Ashleigh was founder of circular packaging start-up, Keko Box. She has 10+ years in brand strategy and business innovation, having worked as Partner at a boutique creative agency in Washington DC.
Listen to the High Vibration Living Podcast anywhere you listen to your podcasts.