Starseed Astrology Forecast May 2021
WELCOME IN THE ENERGY OF TAURUS
May kicks off with a stellium in Taurus. This means that there will be three or more planets in the same sign creating a concentration or focus on the energy of that sign.
The energy of Taurus is an earthy energy. (Taurus is, after all, an earth sign.) There is a special warmth to Taurus, much like that of a grounding, protective hug or a meal that's been lovingly prepared and really hits the spot. So, here we enter the month of May (continuing what was put into motion in the middle of April) with this loving, warm, persevering, slow-but-sure energy marinating in our minds, hearts, central selves, and revolutionary selves.
We are coming to the end of the "meditative mind" phase we've been cycling through since April 19th. Our hearts have been focusing on what truly matters to us and taking a moment to examine what we truly value. We have been focused on unearthing our practical gifts and adjusting our perspectives on what is of true value to us on both the individual and collective levels. We, as a collective, are continuing to bring in these higher octave energies, such as integrity, to the earth plane and grid system through spontaneous insights.
Our superconscious selves, or Higher Selves, are taking this fertile opportunity to guide us to the birthing of a New Earth and New World that supports and benefits all in the most ingenious, yet simple ways. We enter the month of May with highly sensual energies that have us focusing on activities that connect us to the earth and to our bodies. This is, all in all, a period of "slow and steady" calling upon us to methodically begin to seed our visions of a world that more accurately reflects the truth of nature's abundance. Of course, the main ingredient to this recipe we are collectively cooking up is LOVE.
MAY 3
GET READY, MERCURY ENTERS GEMINI
Then, on May 3rd, we experience a major shift: Mercury enters Gemini. Hold on to your heads! It's about to get WILD. Suddenly, our minds shift from this meditative space to a space flitting from possibility to possibility. Our minds become information sponges! On this day, we are catapulted, mentally, into a major shift in both dimensions and timelines.
Suddenly, things will start to come together. Pieces of information will make more sense. We're perceiving the light at the end of this very long tunnel with more clarity. If you have been silent and keeping close to home these past couple of months, then I'm here to tell you that that phase is officially over. This is a busting out, popping off sort of energy that opens our minds and activates our throat chakras. We'll want to have retained the lessons learned through the loving energy of Taurus and combine them with the Gemini energy urging us to learn and speak the truth. Combining these two energies gives you the support to "speak the sweet truth".
MAY 11
NEW MOON IN TAURUS
On May 11th, we welcome the New Moon in Taurus. New Moons offer us the opportunity to plant the seeds of things we wish to manifest in our realities. Consider this little write-up permission to sow the seeds of your wildest dreams on that day! Your words have incredible power on this day. Speak what is in your heart into the ethers. You will be heard! This is all about each and every one of us digging our heels in and shouting out, "NO! I want THIS reality!" Claim. Your. Reality.
MAY 13
A VERY INTRIGUING TURN OF EVENTS
The next big thing that occurs this month happens on May 13th: Jupiter moves into Pisces for a brief period of time. This little interlude, interrupting our regularly scheduled program of Jupiter in Aquarius, makes for a very intriguing turn of events. This has us going from an air sign to a water sign. Our sense of abundance, opportunity, joy, and beliefs are going from our thoughts (air) to our feelings (water).
We're traveling from the dimension of the eleventh house (aspirations, soul contracts, visions for the future, the collective, projects, groups) to the dimension of the twelfth house (dream state, meditation, memories of past lifetimes, spiritual service, transcending, releasing). This releasing of abundance, opportunity, and joy is challenging (squaring) our focus on the form that these concepts have taken. This looks like the beginnings of the official shifting of our current systems of value (aka: financial systems). Basically, this day has the energetic makings of serving up a major economic pivot point.
MAY 14
STARSEED POWER DAYS
The very next day, May 14th, we enter what I like to call, "power days" for starseeds. These are the days when starseeds might experience activations, profound insights, go deeper in meditations, and, generally, maximize potentials. From the 14th to the 17th, starseeds stand to gain profound insight regarding the current process of the evolutions of the structures of the self. In other words, this structural transformation we are all currently undergoing will bring new insights to starseeds about how their systems of value have changed thus far and how they can assist in directing and furthering this change.
May 15th, for that matter, will be an emotionally motivated day. This is an opportunity for everyone, but especially starseeds, to tap into their intuition and use it to guide their decisions.
May 17th carries this tradition of an emotional day by adding a layer of healing connected to experiences regarding our sense of self in past lifetimes. These wounds are deep and painful. Keep this in mind at this time and wrap yourself in a loving, compassionate embrace. These days are giving us the opportunity to advance our practice of unconditional love toward ourselves.
MAY 20
REJOICE, SUN IN GEMINI!
Then, on May 20th, tears will be wiped away as the Sun moves into Gemini. Let the season of curiosity, information, and networking commence! All of this physical earth energy suddenly moves to our nervous systems and mental bodies. Welcome to the land of communication, movement, and synthesizing opposites.
Social media and online activities will experience a boost in energy and a quickening of movement. News will be breaking, and headlines will be captivating. We are now focusing on learning and soaking in all the information. You might feel a bit unfocused and frazzled during this time with the major pick-up in activities. It's important to adapt grounding practices to our routines and schedules during this time.
May 22nd, make room for the amazing ideas and connections coming in! We'll experience major supportive energies concerning the balancing of our emotions, the direction we are headed as a collective, and manifesting innovative/liberating structures to take the place of the old, demolished structures. The last few days in May have us speaking, writing, and generally communicating our truths.
MAY 26
SPOT THE LIE
The day of May 26th may be the craziest day of the month. Why? Well, the full moon will be eclipsed, of course. The Sun will be in Gemini and the Full Moon will be in Sagittarius. Long story short, this day is all about our collective karmas coming to the forefront of waking reality. The fruition of our beliefs, philosophies, and higher ideas will be bursting out in a fiery blaze and mixing with messages blasting from another direction.
So, what does this have to do with Starseeds? Glad you asked. Starseeds, this is one of those days, or times, when all the work we do on ourselves is about to be tested and will pay off. Discernment is the key. Put your discernment on full power mode! Stand in your power. Trust your Self. Be sharp. Look alive. Spot the lie and know the truth.
MAY 29
MERCURY RETROGRADES
Things crescendo to a fever-pitch of communication, information-overload, breaking news, and social media outbursts until another shift occurs on May 29th: Mercury in Gemini retrogrades!
All of this mental and communicative frenzy inverts and causes us to reflect on everything absorbed and learned over the second half of May. This is a beautiful time to clean out our inboxes, closets, cars, and any other personal spaces that might have suffered chaos during the exciting start to the season of Gemini.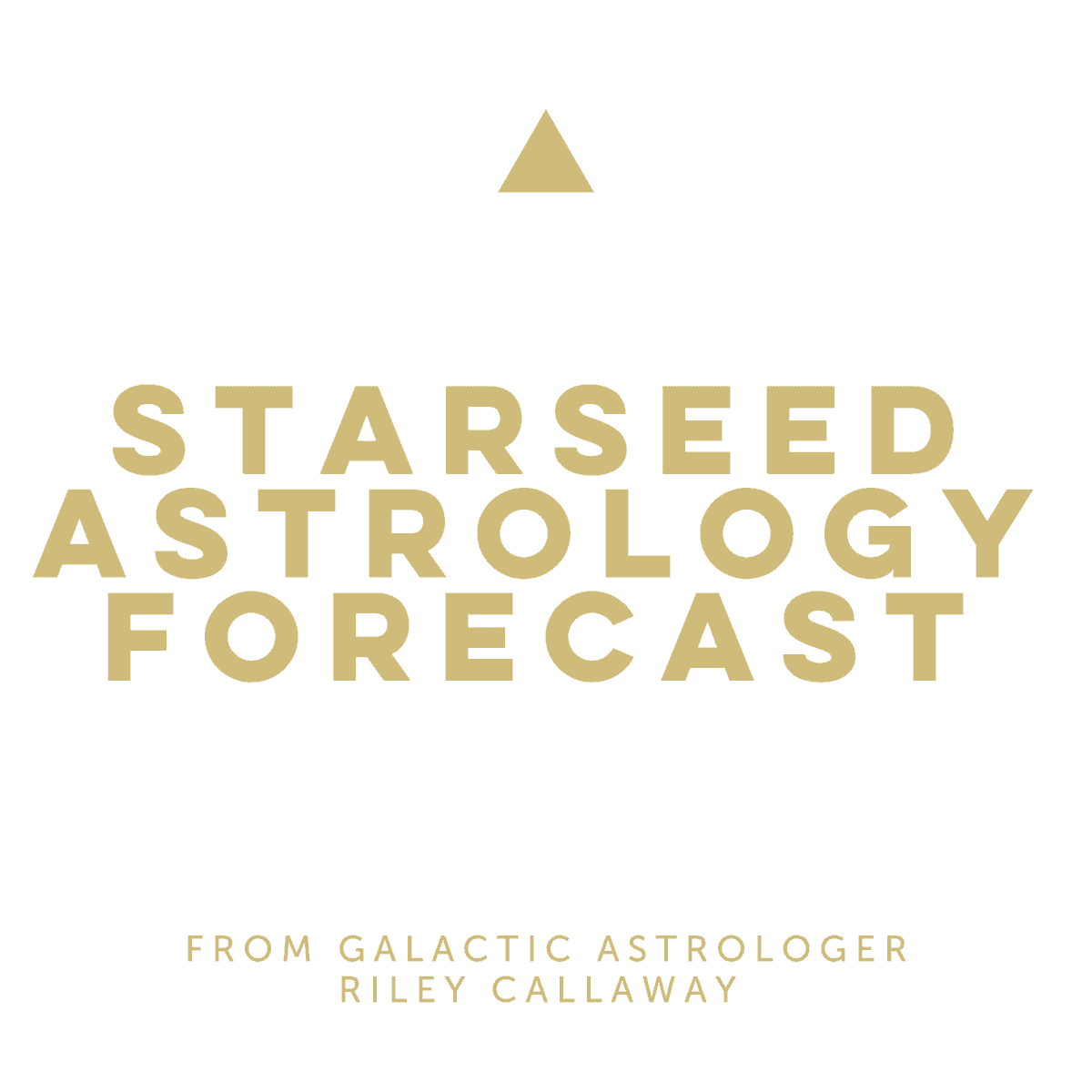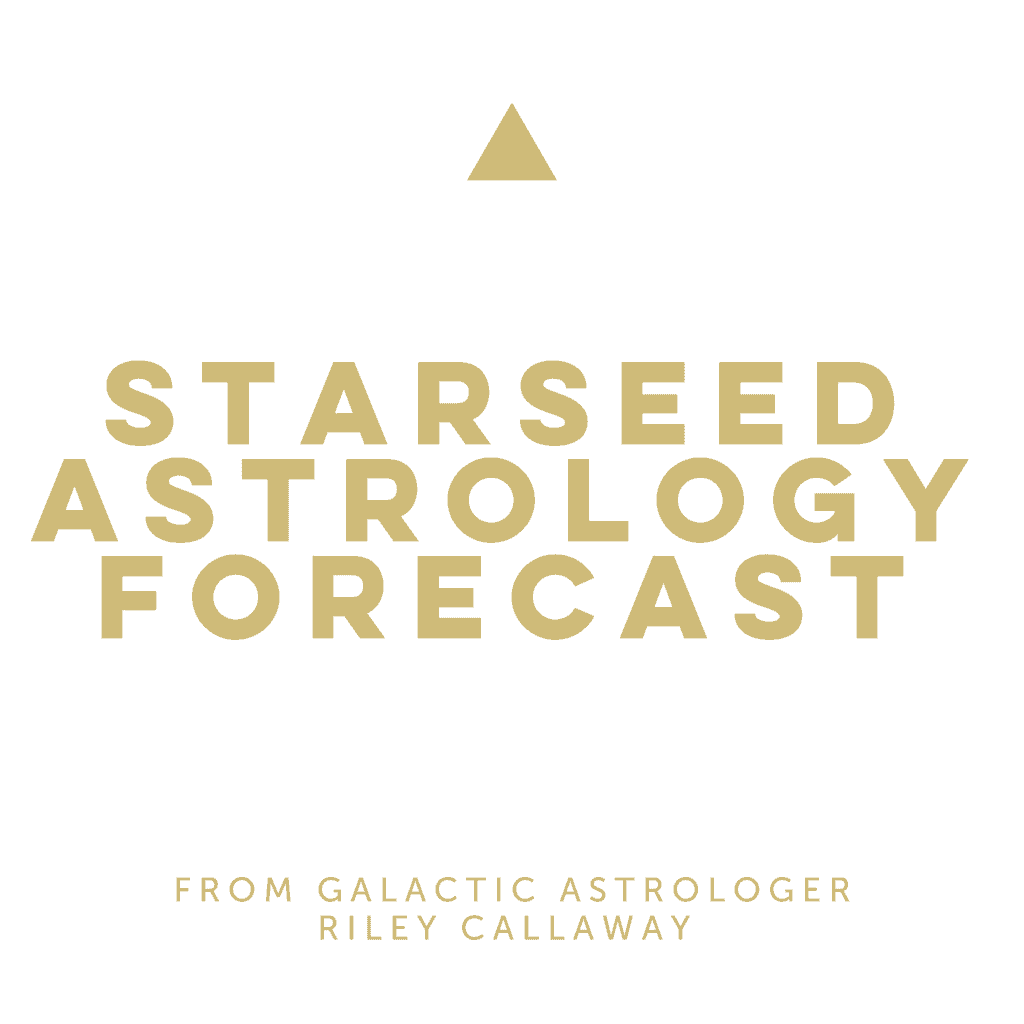 Riley practices spiritual, intuitive, and galactic astrology. Based in North Carolina, she is a cosmic professional with a B. A. in Humanistic Studies and a M. A. in Vedic Science who spends her days interpreting the energies of starseed charts in both recorded and live one-on-one sessions.
She helps starseeds claim their identity, connect to their gifts, recall their life purpose, and realize their greatest potentials. You can get in on the action by booking a starseed confirmation reading or live one hour session with her today.