Starseed Astrology Forecast September 2021
This astrological forecast takes into account approximately 14 cosmic bodies.
Those cosmic bodies are Sun, Moon, Mercury, Mars, Venus, Jupiter, Saturn, Uranus, Neptune, Pluto, Athena (or Pallas), Chiron and the North and South Nodes of the Moon. Of these 14 cosmic bodies, 9 are currently retrograded (Jupiter, Saturn, Uranus, Neptune, Pluto, Athena (or Pallas), Chiron, and the North and South Nodes of the Moon).
This is not uncommon. In fact, retrograded cosmic bodies are constantly happening in our solar system (from the perspective of Earth).
WHAT IS MERCURY IN RETROGRADE
Let's revisit some fundamentals for a moment. When astrologers refer to retrograded planets or cosmic bodies, they are talking about a phenomena similar to that experienced on a highway.
Have you ever been a passenger inside a vehicle cruising down the highway, looked at the wheels of a vehicle about to overtake the one you are in, and noticed that they appear to be spinning backwards?
This illusion happens at the cosmic level as well. Planets and other cosmic bodies will reach a point in their orbit of the Sun at which they begin to overtake Earth, and will appear, from Earth's perspective, to be moving backwards.
THE ILLUSION OF MERCURY RETROGRADE – MOVING BACKWARDS
This illusion still has a strong effect on the energy dynamics of Earth. Direct (forward moving) and retrograde (moving backwards) planets and other comic bodies affect life on Earth in equal parts.
The result is the only difference. Direct planets and cosmic bodies have a masculine energetic effect. The energy moves outwards and expresses outwardly.
Retrograde planets and cosmic bodies have a feminine energetic effect. The energy turns inwards and expresses internally.
AN INTERNAL EXPRESSION OF ENERGY
So, going back to what we were talking about before: of the 14 cosmic bodies looked at in this forecast, there are currently 9 that are retrograded (2 of which will never retrograde so this is more like 9 out of 12 that are retrograded right now).
Applying the fundamentals we just fleshed out, this means that a great majority of the affecting bodies are causing an internal expressing of energy.
It's like picturing an archer preparing to shoot a target. The archer grasps the string of the bow and slowly pulls back. The arrow moves backwards. Suddenly, the tension in the string reaches a cup-filled-to-the-brim-point and must be released.
As the archer releases the grasp on the string, the arrow shoots forward in one swift, focused motion and hits the target. We are currently living the part when the arrow moves backwards with the string.
THE COLLECTIVE IS READY TO RELEASE A BIG EXPRESSION OF ENERGY
The energies, right now, as a whole, read as something on a massive scale (the collective level) building up energy for release. This is because all of the retrograded cosmic bodies are part of the outer planet section of our solar system. (Outer planets affect us at the collective level and on a grander scale than their counterparts, the inner planets, which affect us at the personal, day-to-day level.)
We will begin to experience this release next month (October), and continue this grand release experience through the middle of next year (2022).
WHAT DO WE DO WITH THIS COSMIC ASTROLOGY FORECAST?
All of this being said, what do we do with this knowledge? Well, we use it and apply it to the NOW moment. This is the time to prepare ourselves at all levels for this grand release.
This is a time to suit up our bodies. Detox. Start that new exercise routine. Take those vitamins. Change our diets to energetically supporting foods. Work with that new meditation technique.
Cut back on frivolous services and goods. Ask yourself what truly matters to you. Deeply connect with your unique energetic imprint and expression. Learn about your Natal Birth Chart. Check out your Human Design chart.
Look in to learning about other ways to understand energy patterns and how to work with energy at the subtlest of levels. What is correct for YOU? What does standing in your power look, feel, and sound like? Practice, practice, practice standing in your power every single moment of every single day.
Our days are filled with opportunities to practice this. This is the gift of a retrograde. We have time to prepare ourselves. We have time to take stock, look over things, release what no longer resonates, and shift our direction.
SEPTEMBER 1
FOCUS ON COMMUNICATION
Today is a great day to focus on communication between you and your physical vessel. What is your body telling you? What do you want to communicate to your body? What is the best thing you can do to support your body?
For some of you, though, this may be a day all about communicating details to others. You may need to take great care in communicating details about projects which others have missed. This day may also have you explaining the details of an intricate process. All you engineers out there, look sharp today!
Be sure to tend to your emotions today. Emotions connected to family and home dynamics may play havoc. It's a good day for soaking in a deep tub with some bath salts or eating a nourishing and comforting meal.
SEPTEMBER 4
FOCUS ON YOUR HEALTH
Three days later the music changes to the sound of pure healing. This day is all about taking time to focus on healing anything in our bodies (multiple levels) that has been ailing us or simply festering. This is a day full of supporting energy for any healing art activity.
That's another thing. This day is also about healing through creative expression and art form. Tap into that sacral chakra (and the solar plexus for good measure!). Take the day to fully engage in any activity that supports you creatively expressing your authentic Self!
SEPTEMBER 6
NEW MOONS ARE A TIME OF NEW BEGINNINGS
It's important to take advantage of the energies on September 4th and connect with more of your authentic SELF because two days later we welcome the New Moon in Virgo. Again, New Moons are a time of new beginnings. This is like getting a clean slate and fresh start for something like a new habit or project.
The New Moon in Virgo would be a wonderful time to start a new daily routine or add a new habit to your current daily routines. This is because Mars is getting in on the action. Mars will be sharing his motivation and urge for action with this New Moon.
This goes even further as retrograded Pluto in Capricorn will be trining (supporting) Mars through this New Moon phase. Basically any structures of your mind or body that no longer serve will get the chance for an "override" this New Moon.
This is a perfect time to adjust our mindsets and install new programs that support us in DISCERNMENT, EMPOWERMENT, and KNOWING.
SEPTEMBER 8
TODAY, SPEAK FROM THE HEART
Just a few days later we get a day full of healing grace. This day is all about having healing, one-on-one conversations with anyone in our lives. This is a day that is all about speaking from the heart with a sweetness that is both kind and strong and maintaining an open mind to the thoughts and feelings of the other.
We are encouraged to schedule diplomatic discussions on this day. Diplomacy rules the day, and negotiations that commence on this day will be assured great success for all involved.
This energy continues through the next day (September 9th) as well. So we will all have 48 hours to really flesh things out and reach peaceful agreements.
SEPTEMBER 10
THE OCEANS OF EMOTIONS WILL START TO BUILD
Be sure to get all conversations wrapped up by the 10th! Otherwise, things are sure to get more intense and take an emotional turn. This is because Venus and the Moon both move into the sign of Scorpio today.
Our heart spaces will be going from easy-going, open-to-suggestions, "is everyone happy with the conversation or situation?" Libra to taking a deeper dive, no messing around, "what are you hiding from me?" Scorpio.
The oceans of emotions will churn and tsunamis may be in the making for some situations with this particular astrological configuration. Scorpio dives deep and uncovers the truth every. single. time. There's no hiding from Scorpio energy because Scorpio contains this beautiful gift of an ability to see all that transpires behind that which is presented. Scorpio energy transmutes and transforms.
Venus, the planet of heartfelt desires, gets a boost with Scorpio energy. We have no patience for lies when Venus is in Scorpio. We make no time for games or monkeys and circuses that are not our own. Our deepest desires are amplified with this energy. We feel completely magnetized to what calls to us.
This day, we may also find ourselves experiencing intensified connections with those around us. Relationships of all kinds will be taking a deeper dive. What is found at the bottom, or at the heart, of the relationship will be used as something that either transmutes or completely transforms our experience with the other altogether. (Keep in mind, whatever happens is for our highest and greatest good.)
SEPTEMBER 14
RELAX AND MOVE INTO HARMONY
A short 4 days later Mars moves from analyzing, discerning, engineering, purifying, focus-on-body-dynamics Virgo to graceful, I'm-open-to-all-suggestions, let's-hear-all-sides, focus-on-relationship-dynamics Libra.
Our physical energies and motivations will be officially propelled by the other. Mars is interested in what others are doing and finding the balance in things, especially relationships. Mars wants to assert harmony.
"Asserting harmony". That's kind of an oxymoron, no? That's the crux of the situation from now until Mars moves into Scorpio next month on October 30th. During this period of time, we learn through the experiences Mars presents to us that harmony is, by its very definition, not something that can be forced. We can't force others to do, believe, or say things that do not resonate with their authentic Selves and expect harmonious outcome.
This time is all about the experience of standing in our own power and witnessing the beautiful unfolding of harmony around us as we continue to give off frequencies that are in total alignment with our TRUE SELVES.
Harmony, ironically enough, can only be struck when we stop bending over backwards for others or taking actions because they are best for others. Acting out of fear of the emotional reaction of the other no longer has a place in our empowered realities. Did it ever really?
SEPTEMBER 17-20
STARSEED POWER DAYS
Speaking of standing in our power, by the 17th of this month we glide into Starseed Power Days! This is a time when starseeds are particularly susceptible to downloads, activations, and an overall energy boost. Wahoo!
This time offers us a boost in our abilities to discern and make connections. Some of us will receive activations in our physical vessels and may need to take some time to rest and integrate the new energies into our physical bodies.
Some starseeds may also receive light codes that activate dormant memories and bring about a whole new way of looking at the world or understanding the dynamics of health.
SEPTEMBER 20
FULL MOON IN PISCES
On the very last day of these Starseed Power Days, we get another boost by the Full Moon in Pisces! Full Moons are typically all about releasing things that no longer serve us. Pisces is actually THE energy of release and transcendence. Wow. This has the makings of something like a "Final Chapter" release.
Something in our lives is ripe for release and is ready for us to let go. We must let it go. Whatever it is. It's important to let it go because, once we do, we suddenly have space for something NEW and EXCITING. This Full Moon has the makings of a massive scale emotional release affecting the collective. Keep this in mind throughout the day. Simply flow and surrender today. Here comes a whole new book!
SEPTEMBER 22
FOCUS ON RELATIONSHIPS
Today the Sun leaves the energy of Virgo and moves into the energy of Libra. The focus is now on relationships. We are now fully immersed in the lessons Mars has been diving into since the 14th. How are we relating to those around us? Are we empowered by these relationships or are they disempowering?
Libra looks at all sides and angles of a situation and gains understanding of the other through this practice. This understanding of the other is what makes decisions so difficult for Libra. Libra energy is so supporting and adaptive to situations. Libra is all about harmony and balance. Libra will go to great lengths to avoid conflict or tensions, especially tensions erupting from emotional sources.
The issue here, then, is that Libra can completely loose sight of Self in favor of bringing comfort to the other. Loosing this connection to Self is like loosing everything and the entire point of having a physical experience.
We will face many choice-point opportunities from now until the Sun moves into Scorpio next month. The road ahead narrows and splits into two distinct directions that move away from the other. This can be very stressful in Libra energy. Be aware of it and lean into it. How do we lean into it? We strengthen and maintain the most beautiful relationship of all: connection to Self. We practice saying "no" to all things that do not align and resonate with this authentic Self.
SEPTEMBER 27
FALL MERCURY IN RETROGRADE BEGINS
5 days later, Mercury, the planet of communication and processes of the conscious mind, retrogrades at 25 degrees. This is positively Galactic. If you have not already, you will begin to perceive the unfolding of a Galactic design, a Galactic plan. This unfolding comes in the form of relationships.
From now until October 18th (when Mercury will turn direct once again), we have the opportunity to play the part of gentle witness to all relationship dynamics that surround us and uncover purposes within them. This will look different for everyone, but, as you zoom out to view the bigger picture setting, you'll find that it is ultimately the same all around.
Keep that connection with Self strong and relax into this period of mental review. Stay away from signing any contracts or agreements during this time. Do not buy any electronics or commit to updating any piece of technology until after Mercury goes direct next month.
Also, try to hold off on extensive travel until Mercury goes direct as travel plans can become confused during this period of time. This is a time to go within and focus on what resonates with you, truly. Only then will we understand how we can best offer assistance to those in need of it.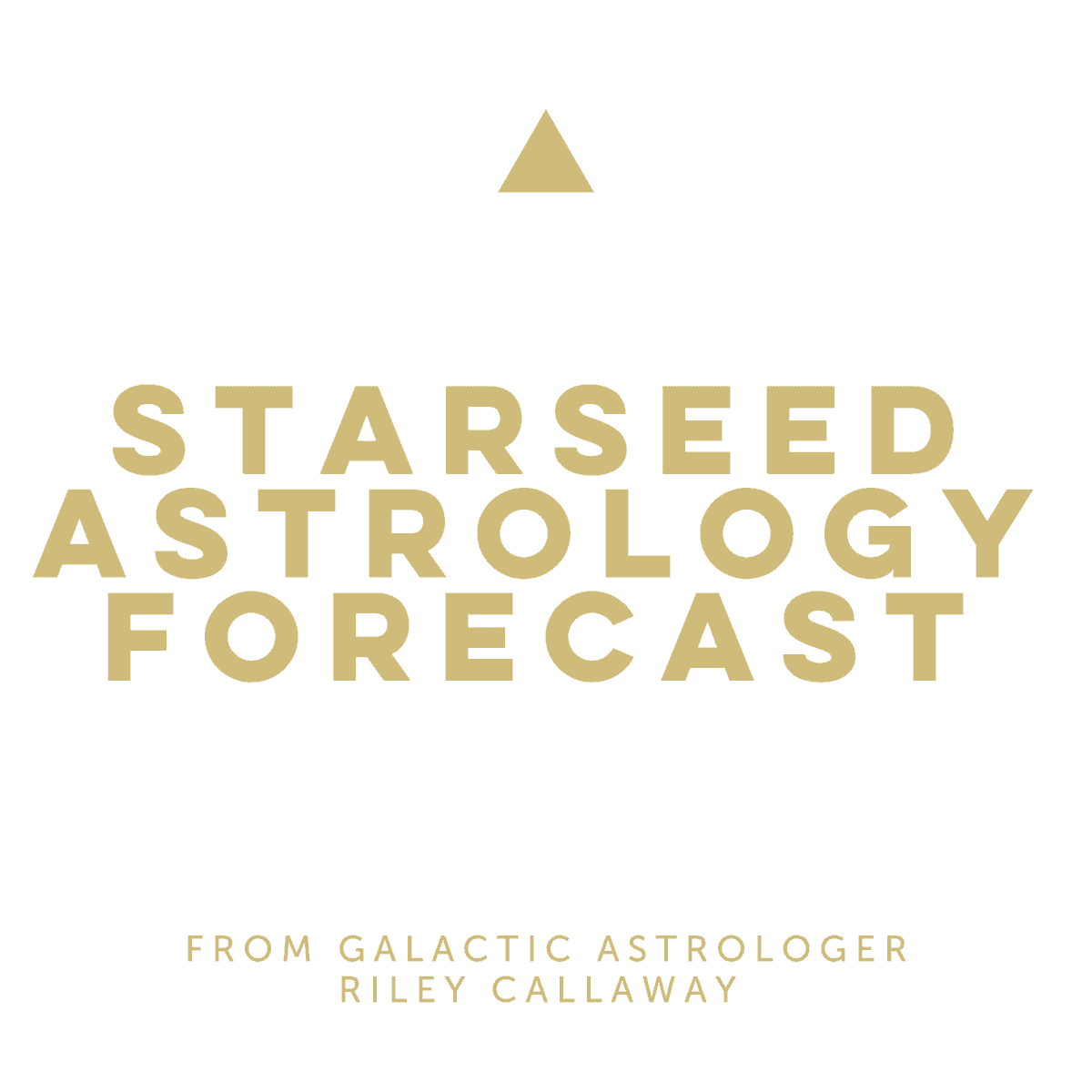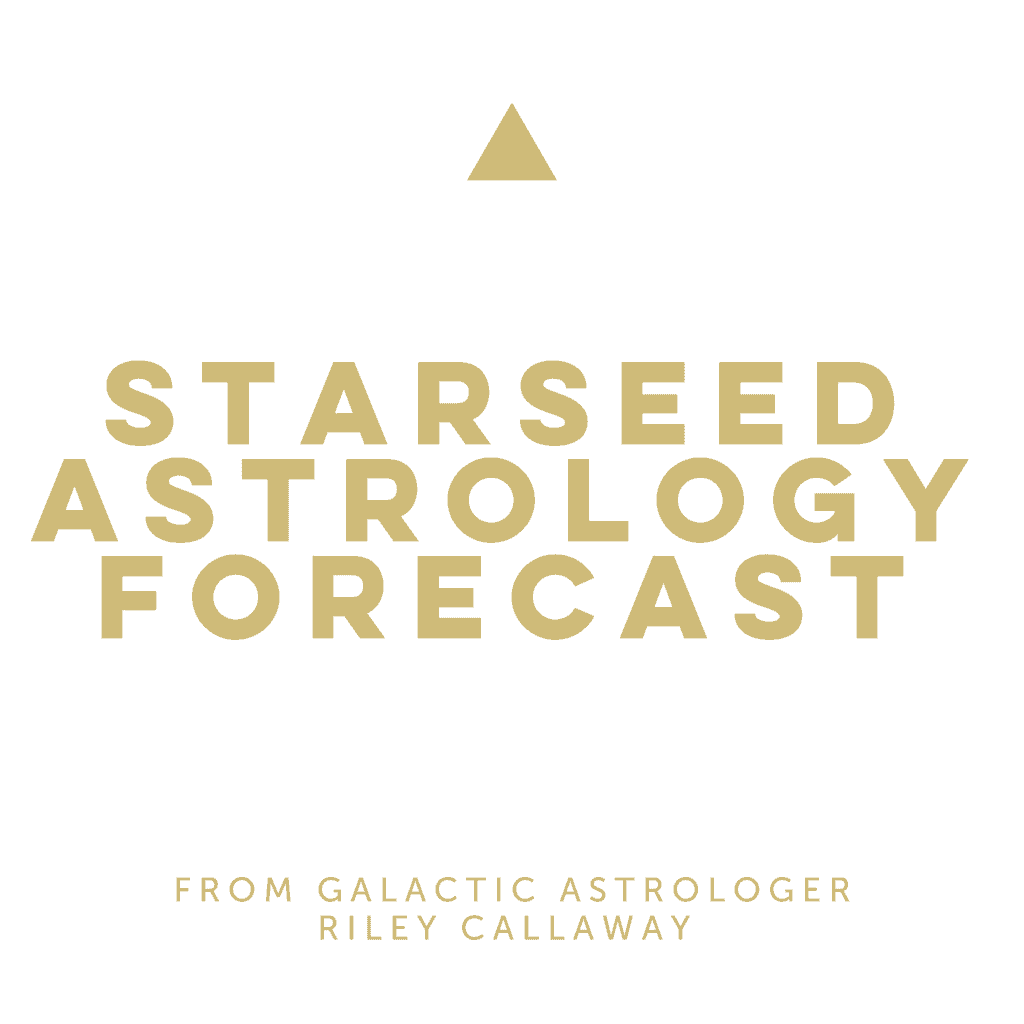 Riley practices spiritual, intuitive, and galactic astrology. Based in North Carolina, she is a cosmic professional with a B. A. in Humanistic Studies and a M. A. in Vedic Science who spends her days interpreting the energies of starseed charts in both recorded and live one-on-one sessions.
She helps starseeds claim their identity, connect to their gifts, recall their life purpose, and realize their greatest potentials. You can get in on the action by booking a starseed confirmation reading or live one hour session with her today.