Starseed Astrology Forecast November 2021
Have you heard of the concept of "the veil"? It's an image used to describe this oh-so subtle curtain of separation that keeps astral beings and experiences on one side and physical density on the other. Within a twenty-four hour period, this "veil" thins for an hour or two, reportedly between the hours of three and four in the morning. (Some accounts claim this window is a bit larger or smaller, but you get the idea.)
Well, Scorpio season acts as this window of time within the span of an entire year. So out of 365 days, about thirty (give or take one or two) of these days serve as a time when this veil between worlds gets thinner and allows easier access of both sides to each other.
This season is about going deeper. This time is all about grabbing ahold of the enhanced opportunities that assist us in working with energy at the most raw, vulnerable levels. We are invited to go to the core of every circumstance, person, place, thing, or idea and reveal the embedded golden nuggets, silver pieces, and copper coils. 
Diving into the raw and opening ourselves to our most vulnerable states prepares us for the energy that follows: the season of Sagittarius. Energetically speaking, that which plummets to the depths eventually rises to the highest of the highs. Sagittarius is this assenting energy that soars with the wings of knowledge and experience. Scorpio prepares us to embrace truth and wisdom.
NOVEMBER 4
A TASTE OF THIS MONTHS THEME
Today we get a taste of the energies and themes to follow and unfold in 2022 for the next eighteen months.
This is the day of the New Moon in Scorpio. January 18, 2022, the South Node (one of the nodes of the Moon) will enter Scorpio. This will mark the beginning of a new eighteen month theme set by the nodes of the Moon every year and a half. We'll look into these themes in the January forecast. For now, let's just focus on the preview energy. 
So, again, New Moons are a time to plant new seeds of intention. This New Moon is particularly powerful because it's soaking in the energy of deepest desires and intense devotion.
There's another layer to the theme, though: healing. This New Moon is also a tremendous opportunity to dive into the deepest parts of self, those hidden parts of self, and transmute the pain, trauma, and/or general injury embedded in our psyches and emotional bodies. This IS healing at it's rawest, purest level. We are ready to change the energy from one state to another. 
This is a great day to practice somatic therapy.
NOVEMBER 5
UNEARTH BURIED TRUTHS
Venus (the planet of needs, desires, and general pleasures) moves into Capricorn today! Good-bye fiery, soaring, adventurous, high-spirited Sagittarius. Hello earthy, disciplined, structured, authoritative, goal-oriented Capricorn.
Our heart centers will be going from seeking thrills and excitement to experiencing the pleasure of taking responsibility and focusing on restructuring our lives so that we may experience greater, more fulfilling pleasure throughout our years to come. 
This is because Capricorn is that "long-haul" energy. Capricorn energy will out-persevere anyone, anything, anytime. This is important to keep in mind because of what happens at the end of the month when Venus meets up with Pluto (planet of transformation, transmutation, and grand evolution). 
We also have another character going through some substantial transformation on this day: Mercury (planet of communication and conscious mind). Today, Mercury leaves the gentle arms of Libra and takes a deep dive into the depths of Scorpio. Today, our mental processes go deeper. We have the energetic support to ask the more intimate questions that help to unearth buried truths.
From now until the 24th, don't be surprised if things start to appear and sound more intense. It is high time for all of us to participate in the transformation and transmutation of some ugly truths that have been lingering in the depths for quite some time now.
NOVEMBER 9
GROUND & STAY CALM IN YOUR EMOTIONS
Today we might feel a bit frustrated. We are seeing and hearing about things that may trigger some primal anger or fear. Know that it's all unfolding beautifully and in perfect timing. This does not look like a day to necessarily do anything about this tsunami of primal emotion sweeping through us. No. This is a good time to be with it, observe it, and, if you're feeling brave, go into it.
There's a beautiful filtering taking place with this energy. Saturn is identifying and challenging those aspects of ourselves that are strongly connected to the themes of vengeance and war. These themes are not allowed to follow and anchor into the New Earth. This also gives us the chance to shed primal fear. We are done with this. No more.
NOVEMBER 11
SHEDDING PRIMAL FEARS
This pattern of shedding primal fears continues as Saturn engages Mercury in the same challenge. This time, though, Saturn focuses on challenging the appearance of fear in our mental bodies as it bubbles up to the surface of our conscious minds.
This would be a wonderful day to schedule that heavy coaching or therapy session you've been avoiding. You will experience wild success with these themes for the next two days!
NOVEMBER 16-19
STARSEED POWER DAYS
Welcome to the Starseed Power Days of the month! This is a time when starseeds have the potential to experience significant activations and really get juiced up. This month enhances connections and communication with the Pleiades. Pay attention to your dreams, meditations, and your waking reality in general. Messages abound! 
Consuming dark chocolate during this time of year is highly recommended. If you're not much of a chocolate person, then you can always soak in a salt bath and deeply connect with the watery aspects of yourself. If you're not one for baths, then you may want to focus on connecting with crystals and your Star Family. (Make sure you have the rights of passage before engaging in this last suggestion!)
The sixteenth and seventeenth of the month will also be days of profound, physical transformation/transmutation. Make sure you are gentle and loving towards yourself during this rather intense period. This is going to be like a switch that's been flipped at the most subtle level of energy that will reverberate all the way to the level of the physical.
Salt and warm water will go a long way!
NOVEMBER 19
FULL MOON
Today is the day of the Full Moon. This is no ordinary Fully Moon. No. This is a Galactic Full Moon. The Moon will be at galactic degree in Taurus AND Pluto will be trining (supporting and enhancing) both the Sun and the Moon at galactic degree. This. Is. Major. 
This has the makings of a galactic portal inviting new, high vibrational Beings to the Earth plane. This is a major energetic leap for the planet!
Full Moons, typically, are all about releasing. We are, collectively, releasing truths about the way we live and what is generally accepted as standards of living on Earth. We are shedding the practice of "unconscious living". 
Here's to living each and every moment in its entirety!
NOVEMBER 22
PROFOUND INSIGHTS BEGIN
Three days later, the Sun leaves the deep and mysterious depths of Scorpio and takes a flying leap onto the back of our centaur friend, Sagittarius. Let the adventures, celebrations, and profound insights begin!
Actually, hold on. Before we gallop into all the fun and engage with our Superconscious Selves, we are first getting the opportunity to, once and for all, focus on shedding any tiny bit or shred of old, outdated belief systems we may still cling to after the great shedding that occurred just three days ago. We have the opportunity, for the next eight days, to replace any current belief systems that do not support or serve with belief systems that do that and more; giving us the freedom to fully express our higher and wiser Selves.
NOVEMBER 23
ATLANTEAN THEMES & OUTCOMES
We're not going to dive into this topic too much, but it is absolutely worth mentioning:
Today marks the beginning of the playing out of different Atlantean theme outcomes. The replay of the story of Atlantis begins to take a turn, thus producing very different results. The Age of Aquarius seems to be 'crowning'. Here comes the New Earth!
NOVEMBER 24
CONNECTING TO HIGHER MENTAL REALMS
A few days later, Mercury joins the Sun in riding into the wisdom of Sagittarius. Our conscious minds may experience a sense of greater expansion in thinking. We have the opportunity to connect our mental bodies to higher mental realms and anchor the truth and wisdom that ultimately sets us free!
Fear no longer plays a significant role because we are now seeing the bigger picture, and it is glorious!
NOVEMBER 27
THE BIRTH OF A NEW EARTH
Okay. The energies of today are incredibly significant in light of what is to come. (Remember, we spent the first part of this month shedding fear, so there is nothing to fear in this next part.)
Venus (planet of pleasures, needs, and desires) meets up with Pluto (planet of transformation and transmutation) on this day. Both planets are expressing in the energy of Capricorn. This has everything to do with major economic structures. This coming transformation is a very important step in the building of the New Earth. Systems that play into the "service to self" theme are not permitted to continue into the New Earth. Therefore, they will be dismantled. 
Today marks the beginning of this dismantling energy with respect to money, goods, and resources. This is a great cleaning of systems.
At first, it may appear that we are 'losing' much (especially for those who may be attached to the dismantling system), but we are actually gaining a tremendous amount of space and opportunity to implement new systems of exchange and sharing of resources!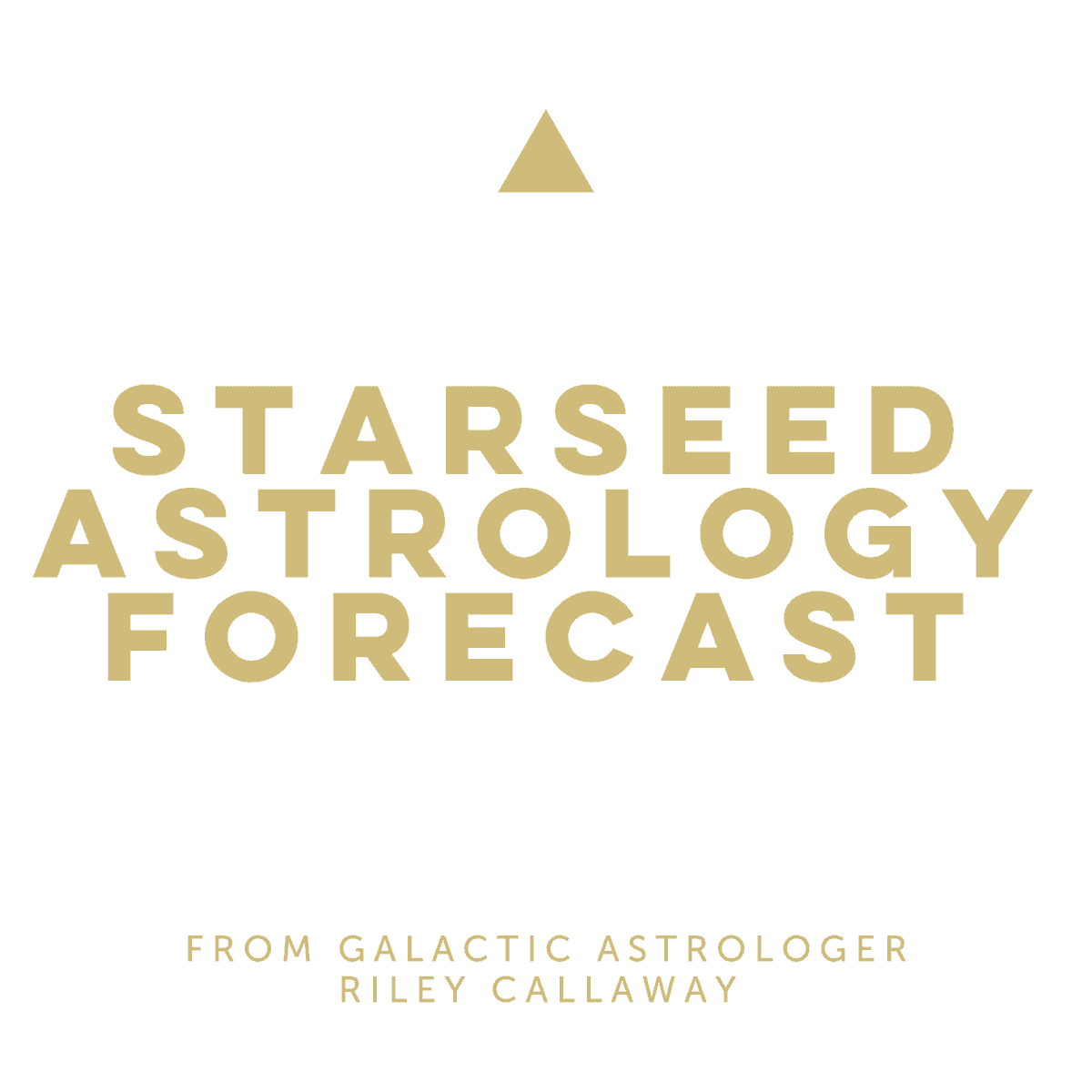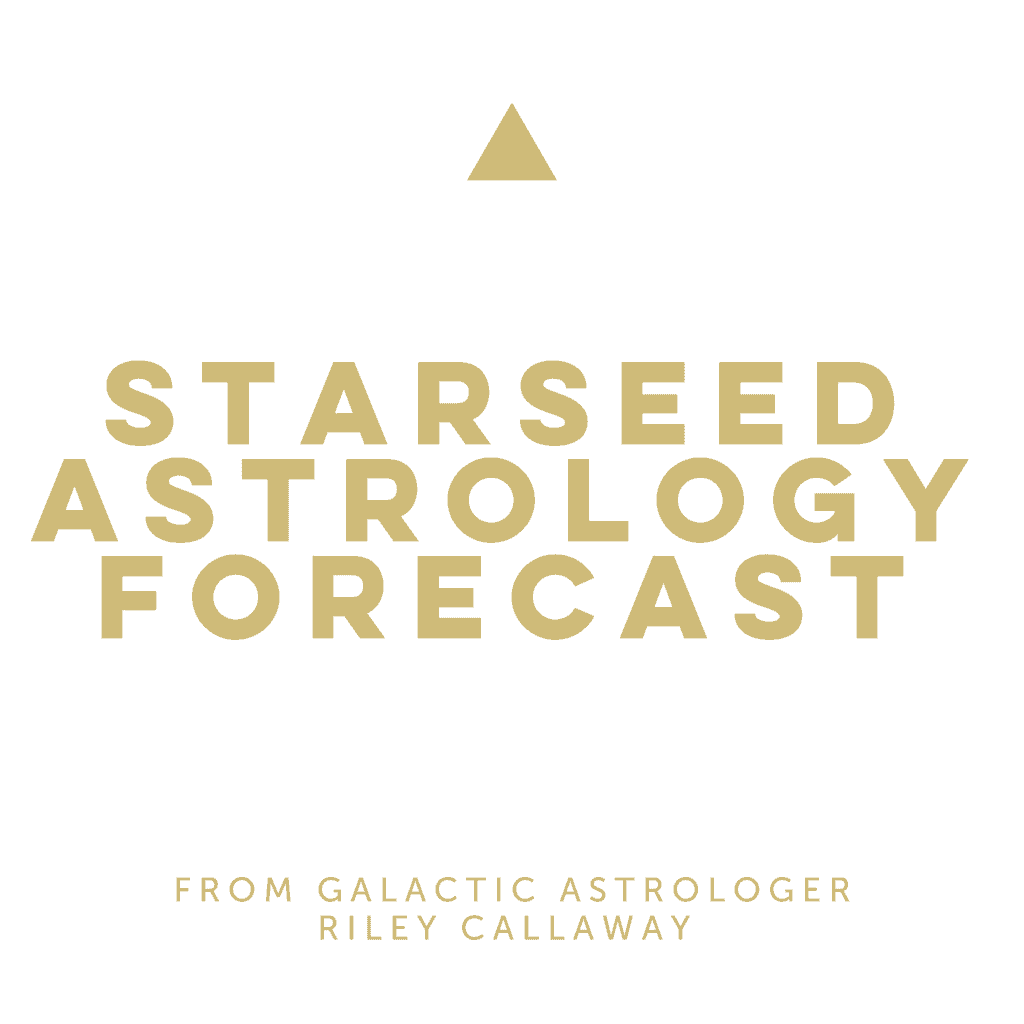 Riley practices spiritual, intuitive, and galactic astrology. Based in North Carolina, she is a cosmic professional with a B. A. in Humanistic Studies and a M. A. in Vedic Science who spends her days interpreting the energies of starseed charts in both recorded and live one-on-one sessions.
She helps starseeds claim their identity, connect to their gifts, recall their life purpose, and realize their greatest potentials. You can get in on the action by booking a starseed confirmation reading or live one hour session with her today.