Starseed Kitchen Astrology Forecast January 2022
Welcome, welcome to a new year in the Gregorian calendar. Here we are, three years into this decade and already so much has happened. It will be important, later this year, to keep the following in mind: this decade is all about grand, distinct, and permanent shifts in the foundations of all levels of existence on this plane as well as others.
We are experiencing fundamental shifts ranging from the subtlest to the densest dimensions. These shifts, from our material perspectives, produce significant changes in our physical world.
The stars this January suggest an unveiling of these subtle shifts, and a revealing of the changes that have secretly already occurred. It is important to note that this month is the month of "revealing". Next month, February, looks to be a month about "revelations in action" and the beginnings of the permanent changes.
This all may sound daunting and a tad alarming. Your intuition is on point. We are headed into some pretty intense experiences this year. There are, however, those of us who have sensed this for some time and have prepared accordingly. If you are reading this, then receive these words as confirmation that you are one of these individuals.
If you find yourself filling to the brim with the ear-piercing sounds of red alarms going off throughout your entire body systems, then first and foremost take a deep, rooting breath. Take in as much breath as you can and bring it to the deepest part of your belly. Hold it there for a beat or two. Then let it out gently through your nose. Continue this for a few minutes. Feel the many parts of yourself gathering to this center. Yes. There you go. There's your center. This is home.
You are safe. You are secure. You are strong. You are made for these times.
Let's do this.
JANUARY 1-14
JUST FLOW THESE FIRST 2 WEEKS
The first two weeks of January are actually pretty sleepy. We are given time to look over what needs to be done and plan accordingly. This isn't just about taking stock of all your responsibilities. This is also about realizing that the gift of opportunity is present during this time.
We are getting a gentle beat to slow down and conceive of other ways we can go about carrying out these responsibilities. You may even want to think about shaking things up and releasing some of these responsibilities.
This is a time to focus on what is essential and patiently observe the effects of this trained focus.
JANUARY 10
WELCOME IN NEW IDEAS, SAY GOODBYE TO TIRED HABITS
In the midst of our patient marination process, Saturn moves into the thirteenth degree of Aquarius and Mercury moves into the ninth degree of Aquarius.
This is our sense of boundary, responsibility, and timing alongside our mental processing, way of communicating, and conscious focus saturated in the energies of an air sign that is all about humanity, taking the cosmic perspective, and detachment.
This day we have new ideas coming in and shaking up our old, tired habits. This is also major supporting energy coming from the cosmos. We are getting some pretty significant cosmic downloads today, so buckle up! Make sure you're getting plenty of rest, grounding your physical body, and consuming high vibrational foods and beverages.
JANUARY 14
MERCURY RETROGRADE 2022, ROUND 1
Just a heads up, this year is going to be quite the year with Mercury retrograding FOUR times as opposed to the usual three. The first of these four retrogrades starts today as Mercury retrogrades at ten degrees in Aquarius.
This is all about reviewing the social movements of humanity. Are we sure about the direction things are headed? This is an opportunity for each of us to take a look at how we are connected to technology. In fact, this is an opportunity for all of us to take another look at how we define technology.
Yes, our cellphones, computers, ipads, and tablets are all considered pieces of technology. But what about books, trees, orgonite, the elements, or our bodies? Could these be technologies as well?
JANUARY 14-17
STARSEED POWER DAYS
Welcome to the STARSEED POWER DAYS of the month! Usually occurring in the middle of each month, this is a time when starseeds tend to experience major activations and/or big supporting energies.
These days this month are all about embracing our masteries. Our masteries are abilities and talents we have accumulated over many lifetimes and through many experiences. Another way to look at your masteries is as previous experiences that initiated you to another level of understanding, being, and wisdom.
Some masteries are obvious, such as tremendous writing skills or incredible flexibility, while others are subtle, such as the ability to control internal mechanisms of the body or the ability to perceive the exact desires of others.
These four days are empowering starseeds everywhere to stand in our power and call on these masteries. They're going to come in handy here real soon.
JANUARY 17
FULL MOON IN CANCER
At exactly 6:47 pm (EST) (5:47 pm (CST); 4:47 pm (MST); 3:47 pm (PST)), we will experience the Full Moon in Cancer at twenty-seven degrees. The Sun will be at twenty-seven degrees in Capricorn. Typically, Full Moons are all about releasing.
This Full Moon will be all about a significant emotional release that is connected to family, a sense of home, bloodlines, DNA, and an old sense of security.
This is a significant shift simply based on those themes listed above. BUT, the significance intensifies when we look at the transit chart of the United States of America. Why this country? Well, it's a long story, but to put it simply, this is the year Pluto returns to the exact position it was in when this country was born. This happens once in a lifetime. It takes about 250 years for Pluto to return. No human being on this planet as of late has experienced a Pluto return. So, when a country does, it's significant and something to observe.
We're not going to get into the meaning of Pluto this month. (I'm saving it for next month when Pluto returns!) But it's important to note that the United States of America has Pluto in the second house of its Natal Birth Chart.
Why is this important? Well, the Full Moon falls in the eighth house of this chart, and that means the Sun will be in the second house of this chart. What's the big deal? These two houses are major resource houses. Resources include imported goods, exported goods, personal money, other peoples' money, values and beliefs, and deep desires embedded in the psyche of the country.
Suffice it to say, the seventeenth is going to be a very interesting day for the United States of America.
JANUARY 18
WHAT WE AS THE COLLECTIVE WILL FOCUS ON IN 2022
The very next day we experience a complete shifting of the Nodes of the Moon. This subject could be an entire article itself, so I'll save the details for another time. But let's at least take a look at the general themes we can expect from such a shift.
Today, the North Node will be leaving the air sign Gemini (arena of mental activities, fast information, multi-tasking, social media, short distance travel, communication, transportation, messages, youth, etc.) and entering the earth sign Taurus (arena of perseverance, foundations, building, sensory experience, warmth, coziness, work, stubbornness, meditation, peacefulness, etc.). The North Node is what we, as a collective, will focus on for the next year and a half or so (in this case until July 2023).
The South Node will be leaving the fire sign Sagittarius (arena of philosophies and belief systems, adventure, seeking the truth, wide varieties of cultural experiences, excitement, long distance travel, the higher mind, higher learning, higher spiritual concepts, etc.) and entering the water sign Scorpio (arena of the psyche, intense feelings, secrets, hidden golden nuggets of truth, the occult, transformation, transmutation, alchemy, etc.). The South Node is what we, as a collective, will release for the next year and a half.
This time period also brings strong Pleiadian energies to the earth plane!
JANUARY 19
TAP INTO YOUR UNIQUE GENIUS ENERGY
Right after this shift in energy, we experience a micro shift in energy as the Sun shifts out of the mountainous, grounding energy of Capricorn and moves into the cosmic, electric energy of Aquarius.
Aquarius is unique genius energy. Everybody has it. Pull up your Natal Birth Chart and find out which house Aquarius falls in your chart. This is the area of life you express a unique genius. The Sun moving into this energy signals a time for us to focus on expressing this unique genius and sharing it with the world.
JANUARY 24
MAKE AN AGREEMENT WITH YOURSELF TO ACHIEVE GREAT THINGS
Today Mars releases himself from the exciting, adventurous energies of Sagittarius, and moves into the elder responsibilities of Capricorn. Mars is our passion and motivation.
Today, we begin to feel motivated by our responsibilities. We also may experience, finally, that "oomph" we've been waiting for to go ahead and pursue our great works and major projects. Today marks the day we make an agreement with ourselves to achieve great things.
JANUARY 25
REFINE, REFINE, REFINE
The motivations of yesterday come into a space of deeper reflection today as Mercury retrogrades into Capricorn at twenty-nine degrees.
We are now examining the plans of our great work and trimming the fat. Refine, refine, refine. This energy will continue into February.
JANUARY 29
WATCH FOR HIGHER LEVELS OF SOCIETY COMMUNICATION TO BREAK DOWN
Venus finally turns direct at eleven degrees today after traveling backwards through the sign of Capricorn since December nineteenth from Galactic Degree. It's been a long journey and examination of relationships.
We have taken a hard, noble look at our relationships to money, responsibilities, particular associations, authority, past romantic relationships, etc. Today is the day it all anchors in our hearts and jump starts a vision for our greatest work of all: our lives.
It's interesting to note that while we are experiencing this beautiful, joyous, heart-centered revelation of ourselves and our worth, Mercury retrogrades right next to Pluto in Capricorn. They conjunct exactly at twenty-six degrees!
This is HIGH Earth grid energy. This is a code that unlocks something connected to deep Earth histories. This energy is also connected to systems of authority. Something, communication-wise, breaks down today at the higher levels of society. (Just something interesting to watch for.)
JANUARY 31 – April 2
WE BEGIN TO BALANCE THE DIVINE FEMININE & SACRED MASCULINE
The last day of the month we witness the beginning of something quite extraordinary: this is the beginning of a beautiful dance between Mars and Venus that lasts until April second. This is symmetry. This is balance. This is the harmonizing of the Divine Feminine and Sacred Masculine.
This is true partnership echoing within each and every one of us. This is total alignment. This is the dance of ascension.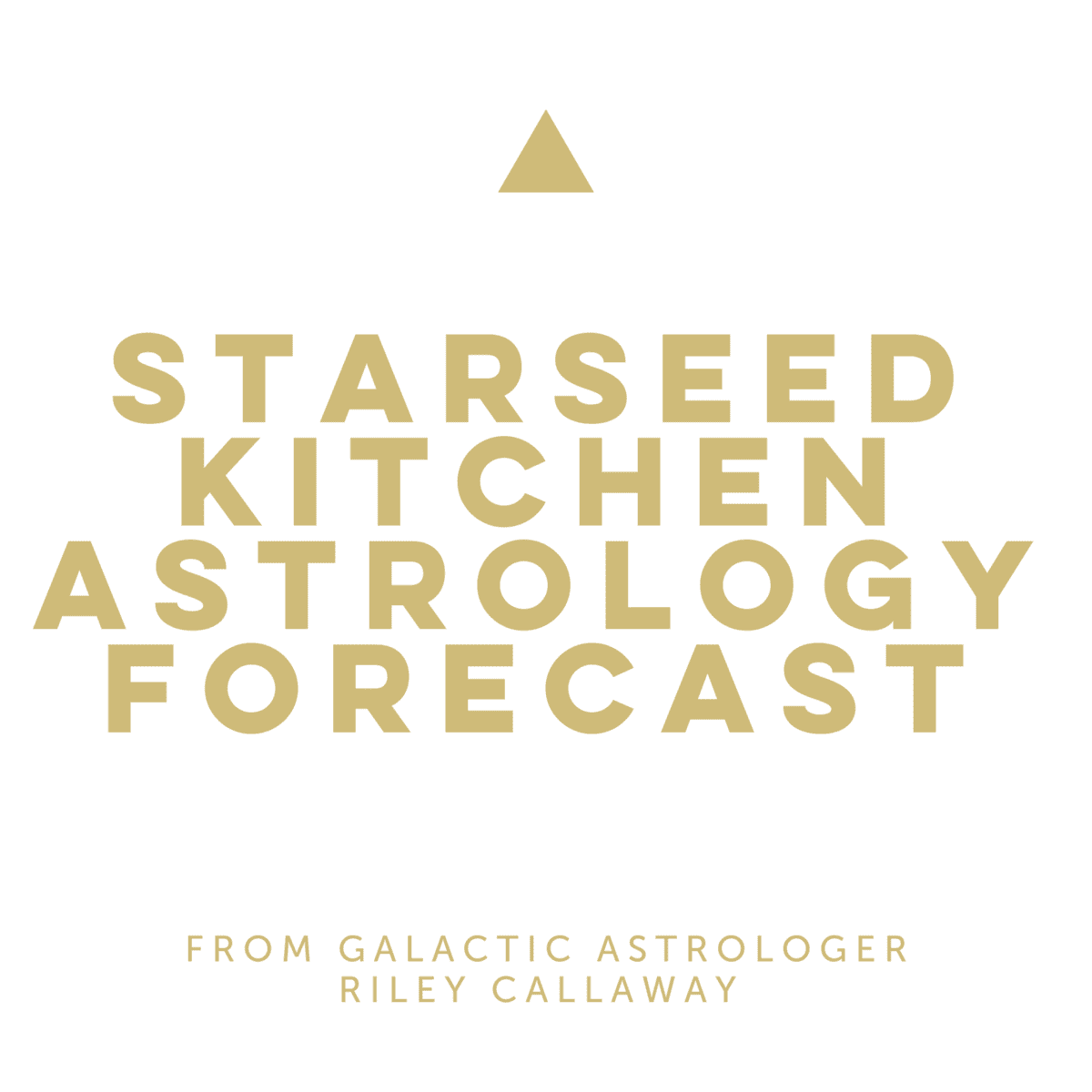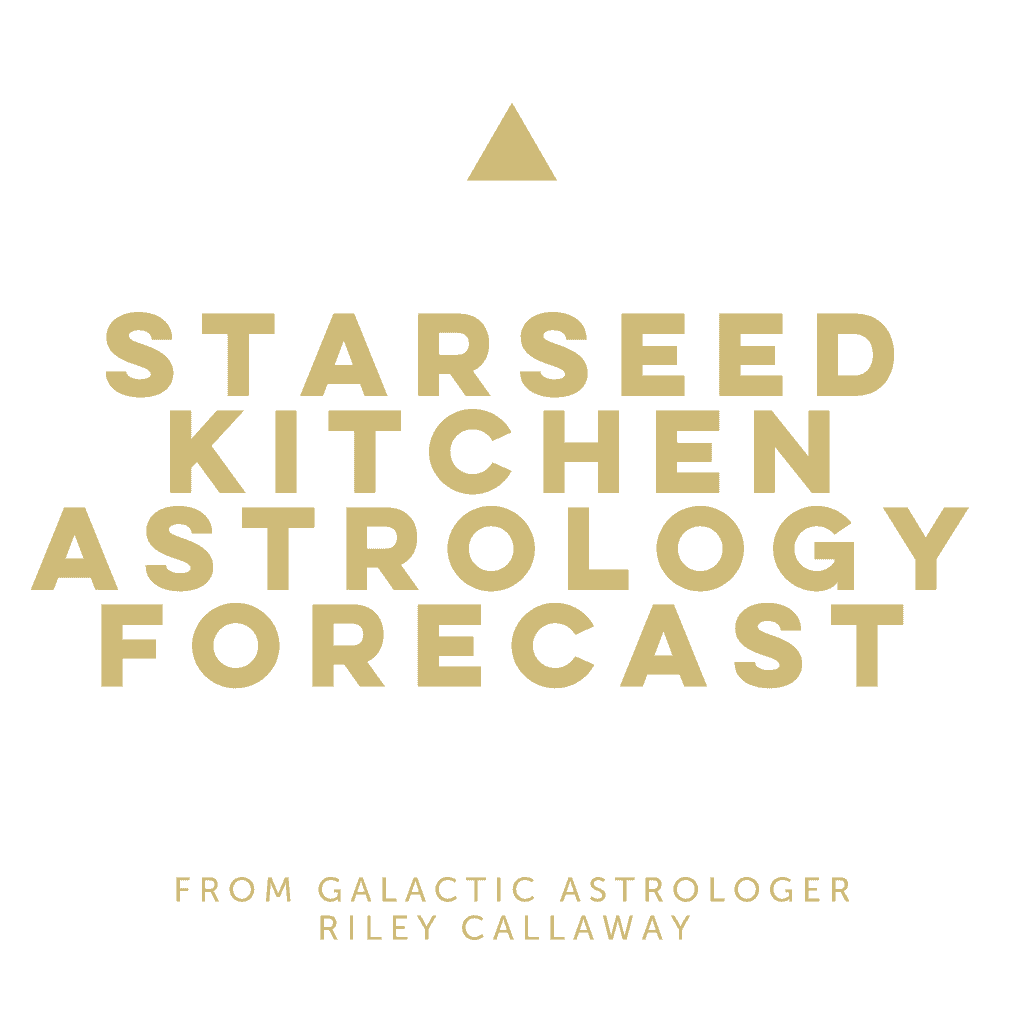 Riley practices spiritual, intuitive, and galactic astrology. Based in North Carolina, she is a cosmic professional with a B. A. in Humanistic Studies and a M. A. in Vedic Science who spends her days interpreting the energies of starseed charts in both recorded and live one-on-one sessions.
She helps starseeds claim their identity, connect to their gifts, recall their life purpose, and realize their greatest potentials. You can get in on the action by booking a starseed confirmation reading or live one hour session with her today.