Starseed Astrology Forecast December 2021
Starseeds came to the planet with different energies and carry blueprints for "the new". Therefore, Starseeds have a different energetic makeup and operate in a completely different rhythm compared to the structures in place.
Now, there are many different programs at play on the planet. And those who are apart of the Starseed program came, specifically, to assist in a time of great change on all levels. The prime directives are to anchor the higher frequencies, pioneer the new ways, and assist in building the new structures that support the higher frequency of life on Earth.
Right now, there are different realities playing out. This is shown in the planetary configurations we're about to get into. But before we get into that, let's step back and look at the bigger picture of the energies of December.
I'm sure most of you reading this have been sensing this energetic build up, this crescendoing energy, this "when's the other shoe dropping" sort of feeling. Well the planetary configurations of this month signal significant and permanent changes are coming down the pike. These changes get going this month and pick up pace throughout the rest of the following year.
If this sounds like a daunting, impending reality of gloom and destruction, I want to assure you that this is only half the story, and is only 100% true if you are an old paradigm structure scheduled for a grand release. You see, this gorgeous lot we call Earth is scheduled for a healthy cleaning, clearing, and releasing of all structures that do not resonate with these higher frequencies that are held by Starseeds … as well as the higher frequencies that are raining down on the Earth on pretty much a daily basis at this point. 
So, you see, throughout this month, while the destructive energies are revving up and getting ready to commit great service, Starseeds are experiencing major upgrades and activations. The energies of the month truly empower Starseeds, and are juicing us all up to get geared up for the unfolding of these major changes. It's definitely cause to celebrate and get excited! Because what we came for is happening NOW!
DECEMBER 1-3
COMMUNICATING HIGHER TRUTHS
These three days are all about preparing us for the energies coming in on the 4th. We started the month with a wonderful day for communicating higher truths and higher spiritual concepts. The following day brought us yet more healing through communication as well as an intensity to our emotions that gave us laser precision and this ultimate feeling of breaking through to a stronger sense of clarity. Then, the very next day, this experience lifted us up to another level thanks to the higher heart activations that supported our overall level-up. 
You see, Neptune in Pisces is now direct. Neptune, among other things, represents the harmonic of our higher hearts or the collective, Universal reality of love. Neptune, in this key, sextiles Venus in Capricorn. Sextiles are aspects that present glorious opportunities and inspirations. Venus is like the younger sibling or cousin to Neptune, and she represents our personal, human hearts. She is our individual sense and expression of this absolute love represented by Neptune. So, you see, we are gently opened up and our collective growth accelerates through our centers beginning on this day and continuing through the Solar Eclipse!
DECEMBER 4
SOLAR ECLIPSE OF THE HEART
Depending on where you are, the energies of the Solar Eclipse will hit you in the wee hours of the morning on the fourth or in the late hours of the night on the third. (2:41am Eastern Time; 1:41am Central Time; 12:41am Mountain Time; 11:41pm Pacific Time)
This. Is. BIG. Energy. First and foremost, allow me to preface by clearly stating that this Solar Eclipse presents with STRONG healing themes. The frequency of healing is the major experience here. But the healing in this instance is not the beginning of a long, winding journey of ebb and flow. No. This is a once and for all type of healing.
This healing is connected to the stories we've carried for centuries now. Those soul-imprinting experiences we've had that caged us and prevented us from moving forward are finally releasing. This is the energy of unwrapping the gifts we've carried for so long. We are finally supported and assisted, energetically, in releasing narratives that have recycled within us telling us that we shouldn't do something, can't share this or that, are not worthy of participating in this or that way, etc. 
This is a sky energy activation. We are getting the 'galactic nod' to proceed forward, step into our masteries, step into our wisdom, and unabashedly express our authentic, life-loving selves! There is so much optimism, truth, and faith in these energies. We are reminded of how supported and loved we are by our star families and, ultimately, the bigger universal picture.
Ultimately, we are moving forward with the plan. This energy indicates at least that much. We've got the New Moon in Sagittarius for goodness sakes! Plant the seeds of your wildest, most adventurous desires! What have you been afraid of moving into? Guess what? It's time to get your booty in gear! Your Higher Self is calling. Trust yourself. Trust that you are supported and completely capable. If those things weren't true, then you wouldn't be here!
DECEMBER 6
GROUNDING EARTH ENERGY
The very next day we experience yet another activation coming from a completely different direction: from below! Yes, the very next day we have the Moon, Venus, and Pluto all together in Capricorn blasting us with beautiful, strengthening, grounding energies. It's like Earth is responding to the incredible sky energies of the day before, and we're standing in the middle of the conversation reaping the benefits.
Be sure to connect with the Earth today. Ground, ground, ground. Eat root vegetables. Take a long walk outside. Connect with the trees. Connect with the rocks. Connect with mountain energy. Pull these beautiful energies up through your body to help lock in and integrate the energies from the day before. It's all so beautiful!
DECEMBER 7
ACTIVATING THE LIGHT WARRIOR WITHIN YOU
I'm telling you, the energies are beautifully relentless this month! The very next day we have Mars at galactic degree in Scorpio. Hello Pleiadian warrior energy! Now, to be clear, this is not WARrior energy. This is the energy of a spiritual warrior acting with the most incredible precision and knowing of exactly what to do and when to do it. This is light warrior finesse that strengthens all Starseeds well into the second week of the month.
This is all about active uncovering of truth. These are deep truths that have been hidden for some time. They are shocking and may be a bit painful to face. But face them, we shall because we are capable and made for this!   
DECEMBER 11
QUESTION AUTHORITY, BECAUSE YOU ARE FREE
Four days later, we bear witness to and experience the energies of the exact conjunction of Pluto and Venus in Capricorn at galactic degree. Hold on to your hats. This ride is about to get bumpy.
This is the first of many energetic 'heights' to come. What's this energy all about? Authority. Systems. Systems of authority. Responsibility. Karma coming to collect. Today we are asked, "What is authority? Where does it come from? Where does it originate? Who is taking responsibility? Who has taken responsibility? Who or what has been running the show this whole time?" Big questions with big answers. 
This is the bell tolling for all people, places, things, and ideas attached to old paradigms. At the microscopic level, you may notice all that applies to the old paradigms, old resonances deconstructing, dissolving, transforming, or transmuting.
You may finally spin away from someone because the karma has completed. You may feel the call to spin away from a place, once and for all. You may completely gut your dwelling and release all things that no longer serve you in your everyday. You may finally release the ideas you've been clinging to that stopped serving you a long time ago. You are free!
DECEMBER 13
TOTAL BODY UPGRADE
Speaking of freedom, let's talk about how Mars moves into Sagittarius today! Our spiritual warrior selves take flight today and move into this total body upgrade resulting from the further integration of the energies of the Self! I know. That's a lot to take in. Let's break it down.
Sagittarius is an energy connected to our Higher Selves, high truth, Universal Laws, higher ideas, higher mind, and higher spiritual concepts. It is also, however, an energy that's all about seeking out new experiences, exploring new terrains and territories, experiencing that or those who are different from what you know or are familiar with, accumulating knowledge, and integrating these experiences with newfound knowledge to produce living wisdom. 
Now, Mars represents our call to action, our motivation, our passions, and our physical vessels. So putting this all together, we have this incredible opportunity to embody all the light energy we can possibly carry in our physical vessels.
So open yourselves up to all of the incoming light codes! Be daring. Go for that which has been calling you. Chances are it's new, exciting, and something you've never ventured toward before. GOOD. That's a major indication that you're taking advantage of this amazing energy and soaring into the greatest possible potentials. Keep in mind this energy continues to the end of January! Enjoy the ride!
We also have Mercury moving into Capricorn today. Good-bye adventurous, high flying Sagittarius, hello masterfully capable Capricorn. Mercury, as we've discussed before, represents our conscious mind. It's the way we process information and communicate to each other. Here we have our conscious minds jumping onboard the Mastery Train. Whoo! Whoo!
From now until the beginning of next month our minds will be trained on all things masterful. What are your masteries? How can you express them? How do you want to use them or apply them? What are your longterm goals? This is a time to map out how you plan to achieve longterm goals. What are the practical steps you are to take to accomplish this major goal?
This configuration also tells us that there is much to take in and consciously understand when hiking through nature and/or working with the elements and crystals. (Make sure you have the rights of passage in your Natal Birth Chart to work with these things before doing so!)
DECEMBER 16-19
STARSEED POWER DAYS
Welcome to the STARSEED POWER DAYS of the month! Each month Starseeds are presented with powerful energetic opportunities that support all types of endeavors in growth. Usually occurring in the middle of the month, these days bring Starseeds powerful activating energies that amplify success and propel the progress of our many missions forward. 
This month, the Starseed Power Days are all about knowing and living truth. This is all about connecting to our Higher Selves, our Higher Minds, and trusting in this potent connection. Trust your Self. Know that you are FREE, WISE, and completely CAPABLE. This is the mission. Live it!
DECEMBER 18
FULL MOON, A TIME TO RELEASE
In the middle of all of this empowering energy, we have the Full Moon in Gemini at high galactic degree on the eighteenth. Full Moons are, typically, wonderful times of release. This Full Moon is all about releasing those thoughts that no longer serve you. 
Release the mental chatter. Detach from the recycling mental conundrums. Breathe. Walk. Run. Release the excess nervous energy coursing through your body. Ground, ground, ground. Do something with your hands. Creatively express ideas through crafts. Work with mudras. 
On a larger scale, the collective or global scale, this Full Moon is all about the releasing of information. This is a major media release. This is monumental release through means of mass communication.   
DECEMBER 19
THE DESTRUCTION OF THE OLD SO WE CAN BUILD THE NEW EARTH
Just like a beautifully unfolding story, after the activities of the eighteenth, we have another major cosmic event transpire on the nineteenth. (See how packed this month is???) On December nineteenth Venus will retrograde (appear to move backwards) in the sign of Capricorn from twenty-six degrees all the way back to eleven degrees. She will be retrograde until the end of January.
This, my loves, is the true beginning of the destruction of the old. All systems and involved authorities that have disrespected humanity, that have swindled, that have operated through corrupt means are scheduled for total demolition. Things will seem as if they are totally falling apart. They are. This is a very supporting occurrence. Please keep that in mind. 
What are we to do about it? First and foremost, keep your center. Maintain your center. Second, no rubbernecking! Things are crumbling all around, yes. But that doesn't mean you slow down, stand there, eyes wide open, and fix your entire attention on it. Keep. Moving. You are responsible for your journey. You have somewhere to be and serve. Why would you want to slow your own progress and create this ripple effect of delay of the great dawning of the New Earth? 
If anything, this is a time for Starseeds to double down and speed forward in our collective efforts. So, third, focus on getting everything ready for the aftermath, the rebuild period. 
DECEMBER 21
THE LONGEST NIGHT OF THE YEAR
Days later, the Sun moves into Capricorn. Good-bye soaring Sagittarius, hello grounding Capricorn. Don't get me wrong: while Capricorn is an earth sign and is connected to grounding, the type of energy this earth sign is connected to is actually mountain energy. The mountain is deeply grounded and sits heavily upon the earth, but it is also connected to sky energy. Mountains have the advantage of sitting above it all and surveying the layout of the land.
The Sun moving into Capricorn today marks the beginning of our journey to ascending to the top of the mountain. Our footing is sure and strong. We have everything we need with us. We are sure to reach the top all in good time. Our timing is excellent. We persevere and reach our goals because we are capable and strong enough to do so. 
While we're at it, welcome to the longest night of the year. You know, night time is the best time to see the stars. Everything sparkles and shines best at night. This night also marks a major turning point in the year. After this night, the light will start to take over again. Days will increasingly grow longer and brighter. 
DECEMBER 25
RECLAIM YOUR POWER
This day marks the beginning of another interesting conjunction transpiring from now until the fourth of January: Pluto in Capricorn conjunct Mercury in Capricorn. This is our mental energy getting a powerful blasting from Pluto. This is about our thought patterns and structures within our conscious minds as they are wired up to various forms of authority outside of ourselves. 
How have you been giving your power away? Don't worry. Pluto is giving it back to you through powerful opportunities. You may come into situations where something occurs that sheds light on the reality of the situation. It's a reality check revealing to you that you have not been taking responsibility for something, and it's time that you do. When you do this, you also reclaim your power. 
DECEMBER 29-31
MAJOR EARTH ACTIVATION DAYS TO POWER UP
These three days are powerfully activating days as Mercury and Pluto travel through the galactic degrees of Capricorn. Wow. This is major Earth activation.
Be sure to connect with the land at this time. This is a powerful mental juice up from the Earth's energy grid! So power up and persevere onwards and upwards!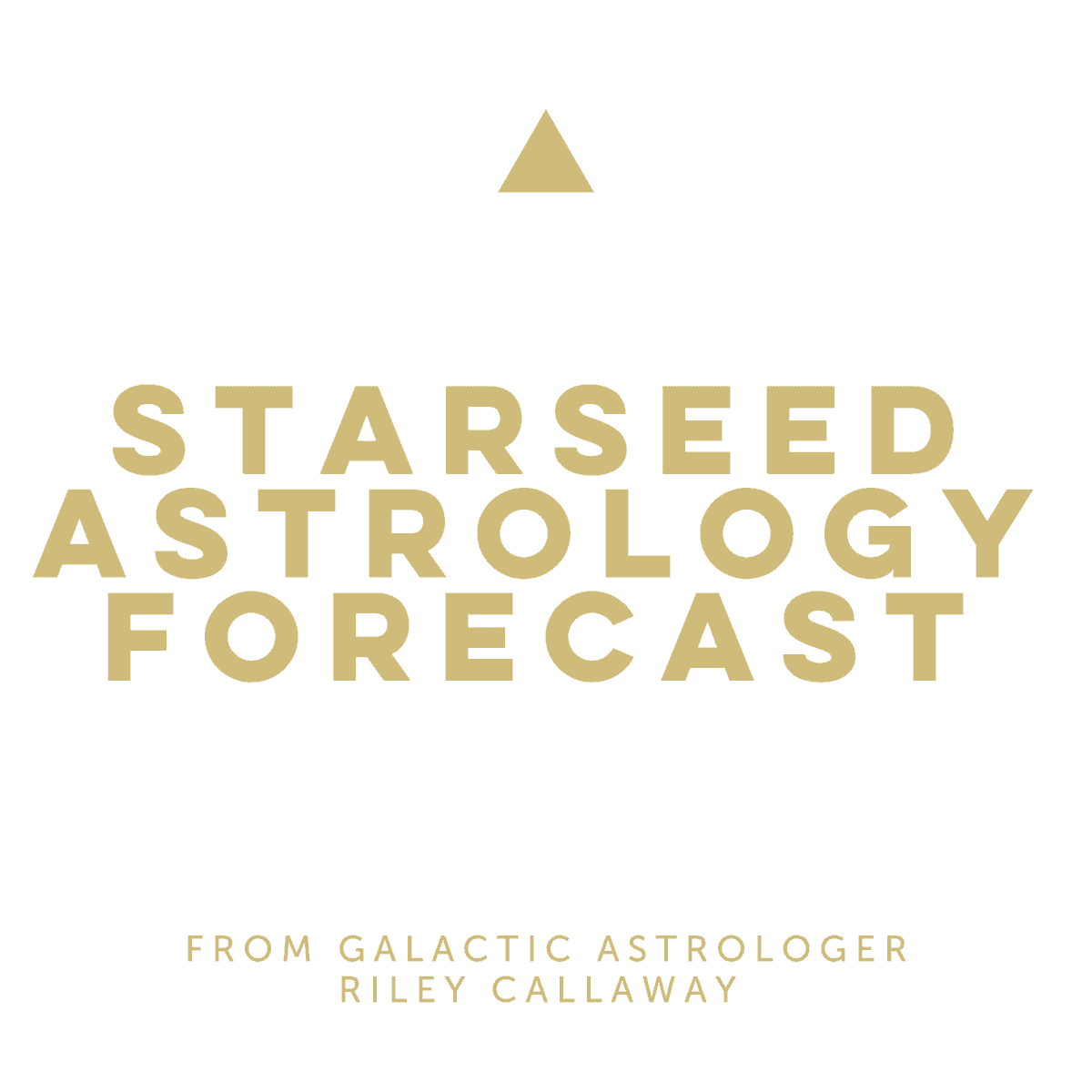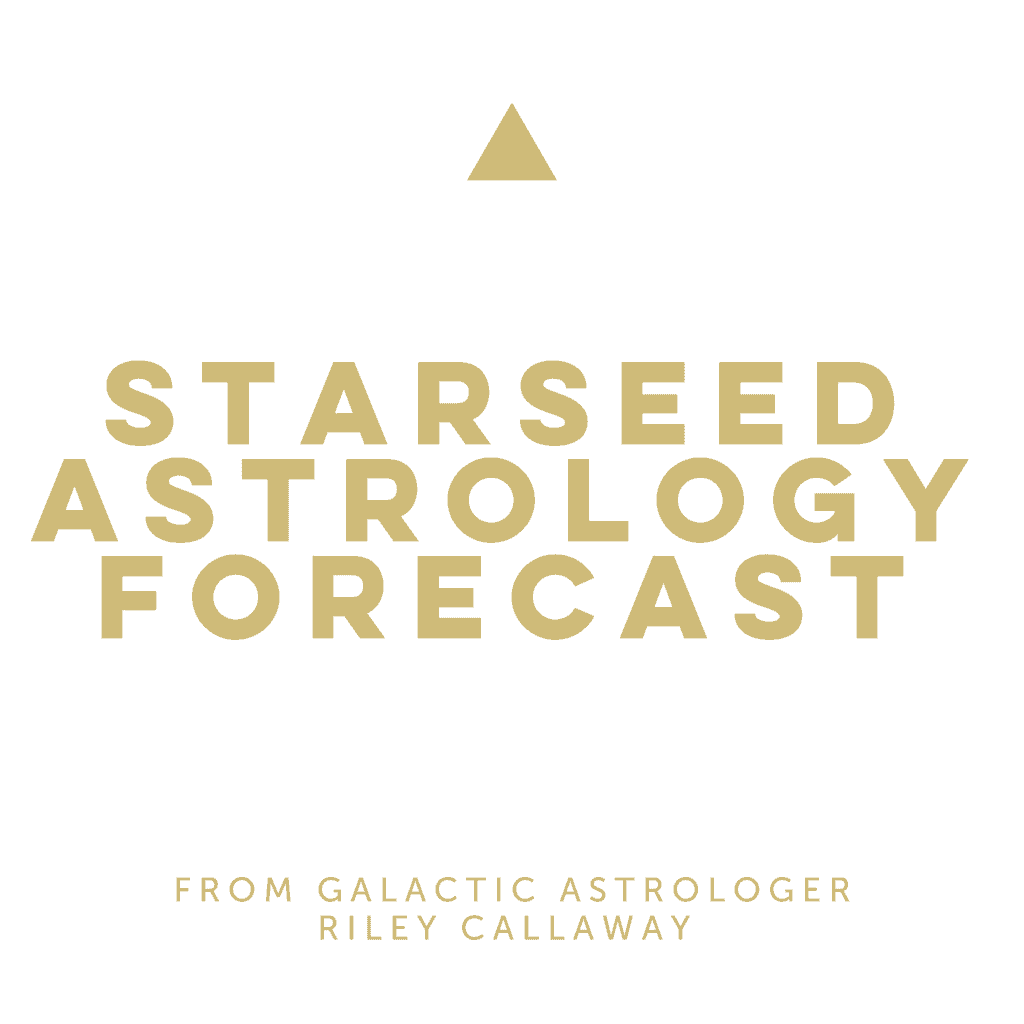 Riley practices spiritual, intuitive, and galactic astrology. Based in North Carolina, she is a cosmic professional with a B. A. in Humanistic Studies and a M. A. in Vedic Science who spends her days interpreting the energies of starseed charts in both recorded and live one-on-one sessions.
She helps starseeds claim their identity, connect to their gifts, recall their life purpose, and realize their greatest potentials. You can get in on the action by booking a starseed confirmation reading or live one hour session with her today.