Starseed Astrology Forecast August 2021
Insight and wisdom brought to you by Starseed Astrologer Riley Callaway.
August astrology forecast for 2021. Insights for starseeds, light workers and all beings looking for guidance, wisdom and astrological timings to support their life.
CLAIM YOUR POWER
This month brings to us the opportunities to practice the lessons of claiming our power, individually, and exercising true authority (ie authority that comes from within).
We are all focused on standing in our respective majesties as the Sun dances through Leo throughout this month. Bravery, courage, and strength are the defining characteristics of the month.
This is Goddess energy charging up all who are open to it for the next four weeks!
AUGUST 1
LEO SEASON
We start off the month with the Sun and Mercury conjunct (which means right next to each other) in the sign of Leo. Our focus and our thoughts are embedded within the energies of Leo and expressing in playful, dramatic, and jubilant frequencies.
Both are challenged by Uranus who is in Taurus. Uranus, the planet of shock, surprise, and higher mind, is challenging the thought forms cycling in our human minds. Uranus also challenges, or ignites, our sense of self-empowerment or our connection to the strong authority within. Uranus puts these challenges to us for the first week of August.
Want a "cheat code"? Whenever you are met with a challenge this week, ask yourself which choice is a choice saturated in love? Choose the direction of love each time, and you'll come out the other side of this month in beautiful form.
Mercury in Leo is also about all of us unifying our hearts and our minds. When the heart and mind are working coherently, together, the result is a life full of miraculous happenings and wondrous experiences. Magic is your everyday norm.
AUGUST 8
LIONS GATE
This is a very, very, VERY BIG DAY. First, we have the 8 / 8 Lion's Gate portal opening on this day. Major activations shine down on the earth plane today. Your personal sense of power gets a boost and topics concerning power will be highlighted.
Second, we have the New Moon occurring with the Moon in Aquarius conjunct (right next to) the Sun in Leo. Again, new moons are a great time to plant seeds as they represent new beginnings and refresh the general energy of our environments. Aquarius is the sign connected to humanitarian work, working on projects for the future with communities of other people, cosmic connection, vision for the future, and going beyond the confines of 'the box'.
This New Moon will have us feeling outside 'the box', garnering strength for rebelling against status quo, and grant us the opportunity to continue to raise the vibration of humanity through the new projects we initiate/launch at this time.
Third, we have Uranus challenging both the Sun and Moon. This configuration is positively galvanizing rebellion. This day will bring about a lot of empowered change for the collective that starts at the individual level. Now, Mercury is involved in all of this. This tells us to be mindful with our thoughts and words. It's a day full of heat, so maybe save the hard conversations for another day. If you must speak, speak from the core of your being. Infuse your words with heartfelt intention.
Fourth, Saturn is also getting in on the action today as he opposes both the Sun and Moon. This describes rising tension concerning the structures and forms of the future. What do you want for your future? What does it look like when you close your eyes and envision it? How does it feel? Put intention behind creating the vision of your future, today!
AUGUST 9
HEART-CENTERED CLAIRITY
The very next day our hearts get in on the action as Venus in Virgo is opposed by Neptune in Pisces and Athena in Pisces, all at masterful degrees. This is like a purifying of heartfelt desires. All that we desire that does not serve our highest and greatest good will fall away today. We will experience more heart-centered clarity that will help us to shift and drive ourselves into the high vibrational future we are creating!
AUGUST 11
PURIFICATION OF THE MIND THROUGH VIRGO
Shortly after all of this excitement, we have another big transition: Mercury moves out of the sign of Leo and into the sign of Virgo. Our minds, thoughts, and mental processes go from the playful, fiery, and dramatic arena of Leo to the arena of Virgo.
Virgo is an earth sign and is actually, traditionally, ruled by Mercury. This makes the positioning particularly powerful. Mercury functions at some of its greatest capacities in this configuration.
So many potentialities arise with this configuration. For starters, our minds have another upgrade opportunity, so to speak. This time, however, it's coming about differently. This is more about a purification of the mind. This is about spinning away the thoughts that no longer serve us. Virgo energy gives us the opportunity to release old, defunct cycles and bring about a new path or form.
Virgo is also about refinement, efficiency, and attunement. You see how this is, ultimately, an upgrade? Virgo is able to comb over the details and detect things that are usually missed by those who simply gloss over something. Nothing gets past Virgo, except for maybe the big picture. Virgo can sometimes get carried away with the details and miss the forest for the trees.
So while we're enjoying this new found efficiency of thought and refinement of the mind, it's important that we strike a balance and take care of our mental processes from now until August 30th.
If you feel your mind getting dizzy with details and moving into the realm of worry, then apply the principles of Virgo's opposing sign, Pisces. Take time to relax into the transcendent realm. Release thought for a bit by taking some time to quietly sit and focus on your breath. This would also be a great time to start a daily yoga practice!
That's the other thing too: Virgo is all about daily maintenance and routine. Our minds, while experiencing this beautiful upgrade, will also be focused on day-to-day tasks. Remember how we were envisioning our futures a couple of days ago? Now's the time to dig in and make it real through step-by-step practical application. We are now applying the practical steps necessary to bring about our beautiful visions of that high vibrational future!
AUGUST 16
A DAY FOR BEAUTY & SELF CARE
A handful of days later, we have another transition. Venus moves from the purifying, practical, due diligence realm of Virgo into her more natural realm of Libra. Venus, while ruling the sign of Taurus, also rules the sign of Libra and is, therefore, very much in her full throttle power now. Venus now has the freedom to express beauty and harmony to the fullest extent.
We feel this transition in our heart centers. It's like our hearts intend to grow three sizes during this transit! Beauty and grace rule the day and are at the top of the menu now. This is a great time to get that haircut you've been contemplating. In fact, this is a great time to do anything aesthetically pleasing. Venus is in full support beautification at this time.
AUGUST 17-20
STARSEED POWER DAYS
The next day marks the beginning of the Starseed Power Days! From now until the 20th, starseeds potentially experience grand activations and have a tendency to feel a bit more boosted by star family support.
This time offers more energy, more strength, a more substantial sense of resolve, and a greater focus on what brings joy! Don't be surprised if you're REALLY feeling your Goddess Self during this period of time.
AUGUST 22
FULL MOON IN AQUARIUS
A few days later we have the Full Moon in Aquarius! Boom! This is big. Traditionally, the Full Moon offers opportunity to release all that no longer serves. It gives the opportunity to finally release that harmful habit, release that relationship that has come to the end of its time, or release that project that did not have your name on it.
Aquarius is an energy that focuses more on the collective, or, at the very least, tends to have a greater effect on the collective. Therefore, this Full Moon carries the energy of a grand, collective release. The collective of humanity has the opportunity with this Full Moon to release something, or many things, that have been stifling freedoms or obscuring the truth.
This event is all the bigger because guess who's getting in on the action right next to the Moon? That's right. JUPITER. Jupiter is the planet of expansion, opportunity, and higher beliefs. The collective is set to release something BIG this Full Moon, and it has to do with themes pertaining to Aquarius such as freedom, technology, the future, and cosmic perspective.
AUGUST 23
FOCUS ON DETOXING THE BODY
The very next day the Sun moves into Virgo! Good bye playful Leo, hello practical Virgo. It's time for us to apply ourselves to practical functioning.
We go from asking ourselves how to express joy and have fun to asking ourselves how we can better serve and help. This is such a beautiful energy as it positions us into this state of total purification.
The next 30 days or so is a great time to focus on things like detoxing the physical body. Support your body in releasing any impurities, heavy metals, and toxins you might be carrying around. Choose to eat the foods that give you the greatest amount of nutrition and nourishment. Connect with the rhythm of nature. Go outside. Go for hikes. Practice yoga. Commune with the trees. Pursue health practices that will serve to encourage the flow of energy through your bodies such as acupuncture.
AUGUST 30
THE NEW AGE OF REASON
We finish the end of the month with yet another Mercury transition. Mercury moves from purifying, efficient Virgo to harmonizing, balancing Libra today. Libra is an air sign and is strongly connected to our mental bodies. So this alignment is a nice one considering Mercury is the planet that rules the mind and thought.
Our minds have the opportunity to relax into the harmonizing value of Libra. Libra offers a balancing effect in which we can harmonize differences and hold space for diplomatic conversations. This is an opportunity for us to establish mental peace that, ultimately, stems from an internally established sense of justice.
This transition also supports us in training our minds to seek the beautiful aspects in life. We're focusing on coherence and working with others, at an individual level, to usher in the New Age of Reason!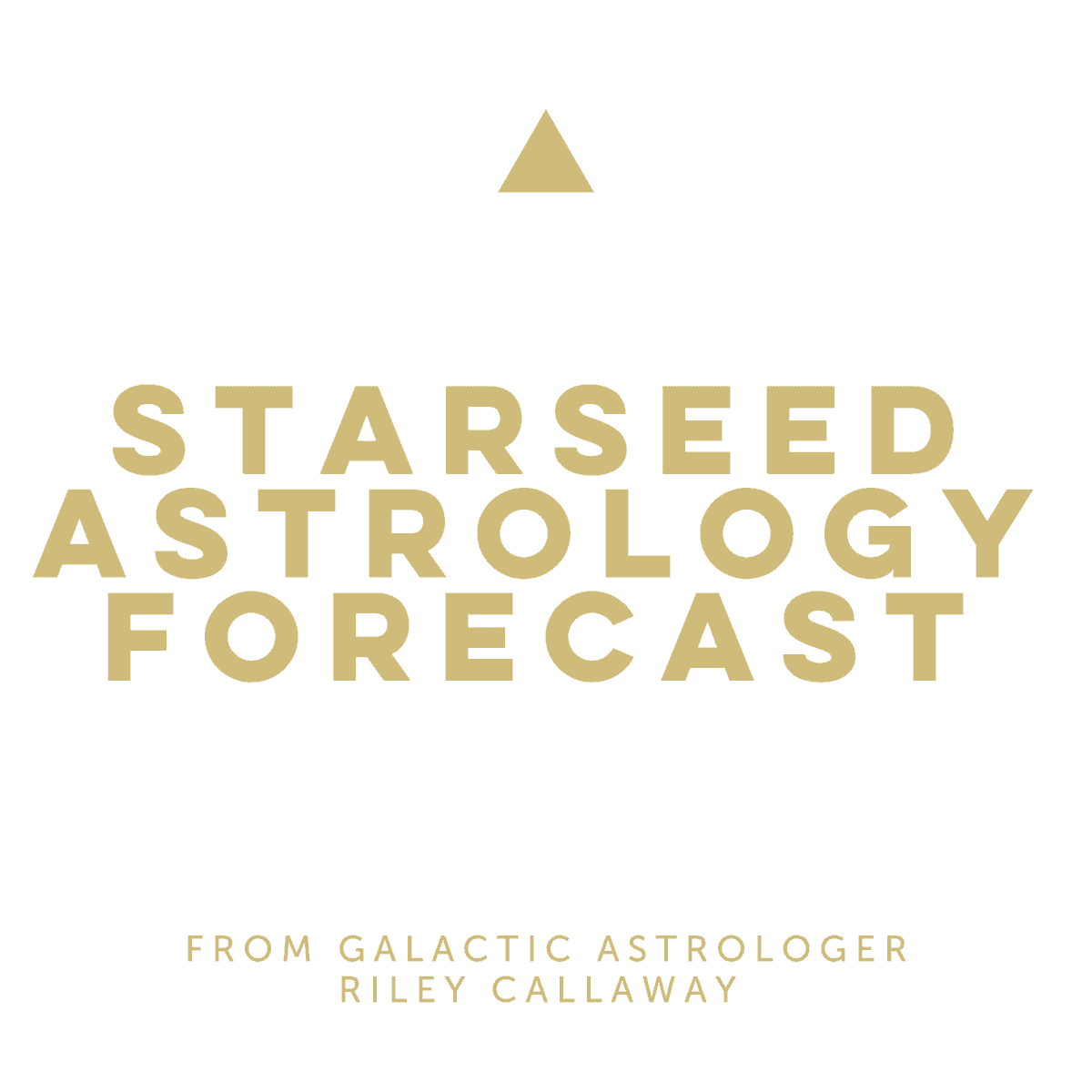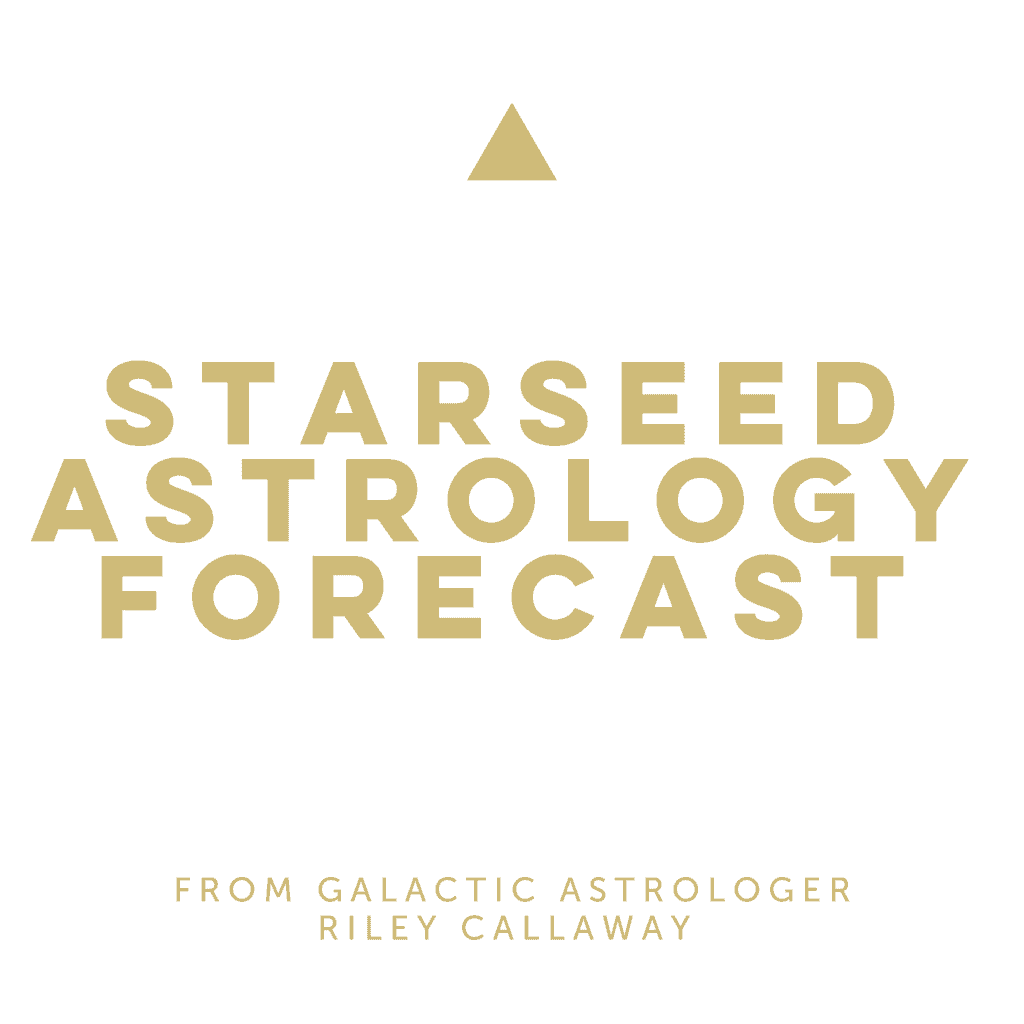 Riley practices spiritual, intuitive, and galactic astrology. Based in North Carolina, she is a cosmic professional with a B. A. in Humanistic Studies and a M. A. in Vedic Science who spends her days interpreting the energies of starseed charts in both recorded and live one-on-one sessions.
She helps starseeds claim their identity, connect to their gifts, recall their life purpose, and realize their greatest potentials. You can get in on the action by booking a starseed confirmation reading or live one hour session with her today.